Health, Seniors and Active Living
Manitoba Patient Access Network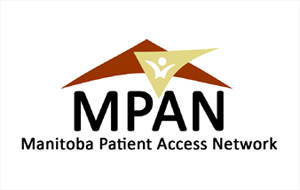 The Manitoba Patient Access Network (MPAN) is a committee whose objective is to identify and implement overarching strategies which will result in a more integrated, coordinated health care system. MPAN does this, in part, by reviewing and providing funding for small project proposals which focus on the improvement of the patient journey across the health care system by creating a patient oriented, timely and predictable, dependable journey to care.
MPAN consists of family physicians, specialists and surgeons, allied health and nursing, senior health administration from regional health authorities, private industry representatives, and patients.
Healthcare stakeholders, clinicians and healthcare administrators throughout Manitoba are encouraged to submit and participate in proposals to MPAN for system change and process improvement initiatives.
For more information about MPAN please contact the Acute, Tertiary and Specialty Care branch at ATSC@gov.mb.ca.