MANITOBA DAY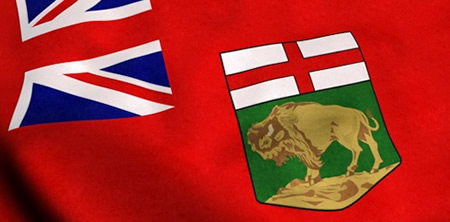 ---
MANITOBA DAY REMARKS
HON. MYRNA DRIEDGER
SPEAKER OF THE MANITOBA LEGISLATURE
MAY 15, 2017
---
May 12, 2017 marked the 147th anniversary of Manitoba joining Confederation as a Province.  In honour of this historic occasion, in today's Speaker's Parade the Acting Sergeant-at-Arms carried the original Manitoba Mace.
Carved from the hub of a Red River cart wheel by a soldier of the Wolseley Expedition, this Mace made its first formal appearance on March 15, 1871 at the first Legislature of Manitoba that was held in the home of A.G.B. Bannatyne.  Included in the designs carved into the Mace are the rose, the thistle, the harp and the fleur-de-lys.  The Bannatyne home was destroyed by fire in December, 1873, however thankfully the Mace was saved.
This Mace was retired after 13 years of service, and has a permanent home on display in the Speaker's Office.  Today it came out of retirement after 133 years for this celebration.
This important historical artifact was used in today's Speaker's Parade to pay tribute to our Manitoba history.  The original Mace, as well as the Assembly's current Mace, will also be on display in the Chamber in their respective cases during the Doors Open event on May 28 and 29, 2017, and the public of Manitoba is encouraged to visit the Assembly Chamber on those days to see the Maces firsthand.
In addition to the original Mace, the Star Blanket Mace Cushion and the beautiful beaded Mace Runner that were gifted to the Legislative Assembly of Manitoba by Aboriginal Peoples in 2010, are also on display today to help celebrate Manitoba Day, and to honour Manitoba's Aboriginal heritage.  It also serves as a reminder that this Assembly Chamber and Legislative Building are on Treaty One territory, on the traditional lands of the Anishinaabe and the homeland of the Métis people.
I hope that adding the first Mace to the celebration of Manitoba day will become an annual tradition.