Your Province Your Plan - Home Page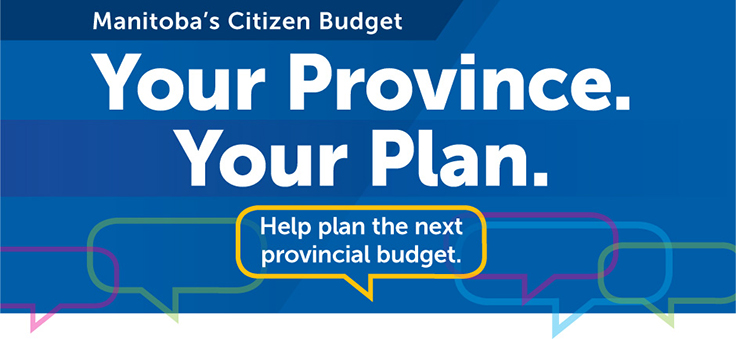 The Manitoba government's pre-budget consultation process is now closed. Thank-you for taking the opportunity to be involved in the budget-making process and have a say in your government's decision-making process....
Between September 28th and December 1, 2016, there were 13,695 visits to this interactive website, 340 attendees at in-person consultation meetings, 234 online submissions, over 100 written submissions and 990 submissions through the innovative citizen budget tool. In addition, 313 submissions from civil servants were received.
Information from the public consultations as well as the first phase of a fiscal performance review currently underway will be used to develop Budget 2017.
More information will be posted on this site once the budget is released in the spring of 2017. Please check back then for more details.