Transportation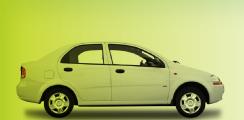 Transportation is an integral part of Manitoba's economy.
Freight transportation has been the cornerstone of Manitoba's economic development and the province continues to provide a critical transportation role in international freight forwarding and warehousing. While trucks are the primary means of moving intra- and inter-provincial freight, the sector is also supported by railway, air and marine networks, including the Port of Churchill.
Manitoba is the bus manufacturing capital of North America.
The province offers employment opportunities in a variety of other transportation occupations, including aerospace and supply chain management.
Because of Manitoba's large area and sparsely distributed population, our transportation system is very extensive. Manitoba Infrastructure and Transportation is the department responsible for managing these assets which include 19,000 kilometres of highways, 2,400 bridges and large culverts, 2,200 kilometres of winter roads, 2,369 pieces of heavy duty equipment, 2,624 light duty vehicles, 24 northern airports, 16 aircraft, and 8 marine vessels. Each winter the department oversees the construction and operation of 2,500 kilometres of winter roads.

The vast majority of passenger transportation is based on light duty cars and trucks. Public transit systems operate in Winnipeg, Brandon, Portage la Prairie and Thompson, and there are also inter-city bus services. Marine ferry and air transportation are vital services to remote communities. Active transportation, such as bicycling and walking, is encouraged where they are safe activities.

Hybrid Buses

Manitoba is the bus manufacturing centre of North America and, thanks to New Flyer Industries, is a hub of major innovations like hybrid buses. New Flyer is the world's number one manufacturer of hybrid buses with major international sales. Hybrid buses built in Winnipeg are currently running on the streets of cities like Seattle and Vancouver.

Quick Facts

Nearly 80 per cent of Manitobans rely on automobiles for personal transportation


Transportation accounts for over 30 per cent of GHG emissions in Manitoba.


For each litre of gasoline consumed, 2.4 kilograms of CO2 are released. A typical gas-powered car emits approximately 5 tonnes of CO2 per year.


Manitoba Public Insurance registers over 700,000 vehicles in the province.


Manitoba's road network system has an asset value approaching $8 billion.
Public Transit Support
Manitoba is increasing transit support to help restore the 50-50 cost-sharing formula with municipal governments that was in place prior to cutbacks in the 1990s. Since 1999, the province's annual transit operating grant to Winnipeg has increased over 40 per cent to $22.9 million, including an 18 per cent increase in 2006.
WinSmart
The Province of Manitoba, the City of Winnipeg and other partners are implementing the Winsmart Showcase, a wide range of innovative strategies to improve energy efficiency and reduce greenhouse gas emissions. The program focuses on Winnipeg's Pembina Highway corridor, a fast growing area with heavy traffic.
Some of the project initiatives include:
the purchase of new 60-foot articulated hybrid diesel-electric buses for the transit fleet
the construction of a biodiesel fueling station to provide B10 fuel to municipal fleet vehicles
a real-time electronic bus departure system to increase the reliability of transfer connections
a new park-and-ride facility at the Manitoba Hydro headquarters, situated at Pembina and Taylor
an expanded Active Transportation Path – for cycling, skateboarding and walking – will be built with a provincial contribution of $550,000 to improve connectivity to important destinations like the University of Manitoba
Community-Based Transportation Initiatives
Manitoba has been pleased to support community-based initiatives including:
Converting Winter Roads to Permanent Roads
Each year, roughly 2,500 shipments of staple items such as fuel, groceries, construction materials and general freight are moved by commercial trucks from the south to the north on the winter road system. This system is built mostly over frozen lakes, rivers and muskeg.
In recent years, more than 600 kilometres of the system has been moved off ice and onto land to further improve safety and reduce environmental risks.
Manitoba Newsmakers
In 2006, Bison Transport received the US Environment Protection Agency (EPA) SmartWay Environmental Excellence Award. The award was made in recognition of the company's efforts to protect the environment through its equipment purchasing decisions, effective marketing of fuel-efficient driving techniques, and its full-motion simulation fuel management course that all Bison Transport drivers are required to complete. The company has also been honoured with the Truckload Carriers Association National Fleet Safety Grand Prize and has been named one of Canada's 50 Best Managed Companies.
New Flyer Industries, a leader in hybrid bus technology, received the prestigious CALSTART Blue Sky Award in 2004. The award is an international designation presented each year to companies, organizations or individuals selected for making outstanding contributions to clean air, energy efficiency and to the advanced transportation industry. In 2005, New Flyer received the CCME Pollution Prevention Award which gives national recognition to companies and organizations showing cutting-edge accomplishment and leadership in pollution prevention.

Please visit Manitoba Infrastructure and Transportation for more information.

Additional Resources
Manitoba Energy Development Initiative