Private Wells - Nitrate and Trace Element Testing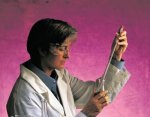 The Canadian Association for Laboratory Accreditation Inc. (CALA)operates an accreditation program for environmental laboratories. You can search the Directory of Laboratories on their website for accredited laboratories in Manitoba.
The Standards Council of Canada (SCC) also accredits laboratories. You can find a list of SCC-accredited laboratories at http://www.scc.ca/en/search/palcan/manitoba.
Three accredited laboratories in Manitoba have created test packages for nitrate and naturally-occurring trace elements sometimes found in Manitoba well water. Test costs will vary from year to year, and well owners should contact the laboratory directly for an estimate.
ALS Environmental
12-1329 Niakwa Road East
Winnipeg, Manitoba R2J 3T4
Phone: 204-255-9720
After Hours: 204-784-6677
Fax: 204-255-9721
Link: ALS-Website
Maxxam Analytics
Unit D, 675 Berry Street
Winnipeg, Manitoba R3H 1A7
Phone: 204-772-7276
Toll Free: 1-866-800-6208
Fax: 204-772-2386
Link: Maxxam-Website
Horizon Lab Ltd.
4055 Portage Avenue
Winnipeg, Manitoba R3K 2E8
Phone: 204-488-2035
Fax: 204-488-4772
Link: Horizon-Website

If you are looking for information on Bacteriological Testing, please follow this link:
http://www.gov.mb.ca/waterstewardship/odw/public-info/water-well/index.html