Seniors and Healthy Aging
Seniors' Housing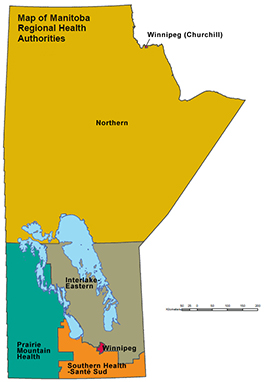 By Regional Health Authority
Disclaimer:
The Seniors and Healthy Aging Branch created these directories as a public service in response to older adults? and families? requests for housing information. It is a compilation of community housing options outside of Winnipeg that are geared toward older tenants. The information provided is subject to change. Ongoing efforts try to keep the information listed accurate and up to date; however, it is based on the information received.
Any housing listing obtained from this directory does not constitute or imply an endorsement by the Province of Manitoba.
Limitation of Liability:
The Province of Manitoba accepts no liability or blame for damages to any person or business entity because of using this website, its information or any website linked to it.
Accessibility:
If you require this document in an alternative format, please contact the Seniors and Healthy Aging Branch by phone at 204-945-6565 ; Toll-free: 1-800-665-6565; Email: seniors@gov.mb.ca.