Local bakery, hospital patients benefit from new flax muffin
Commercializing Manitoba research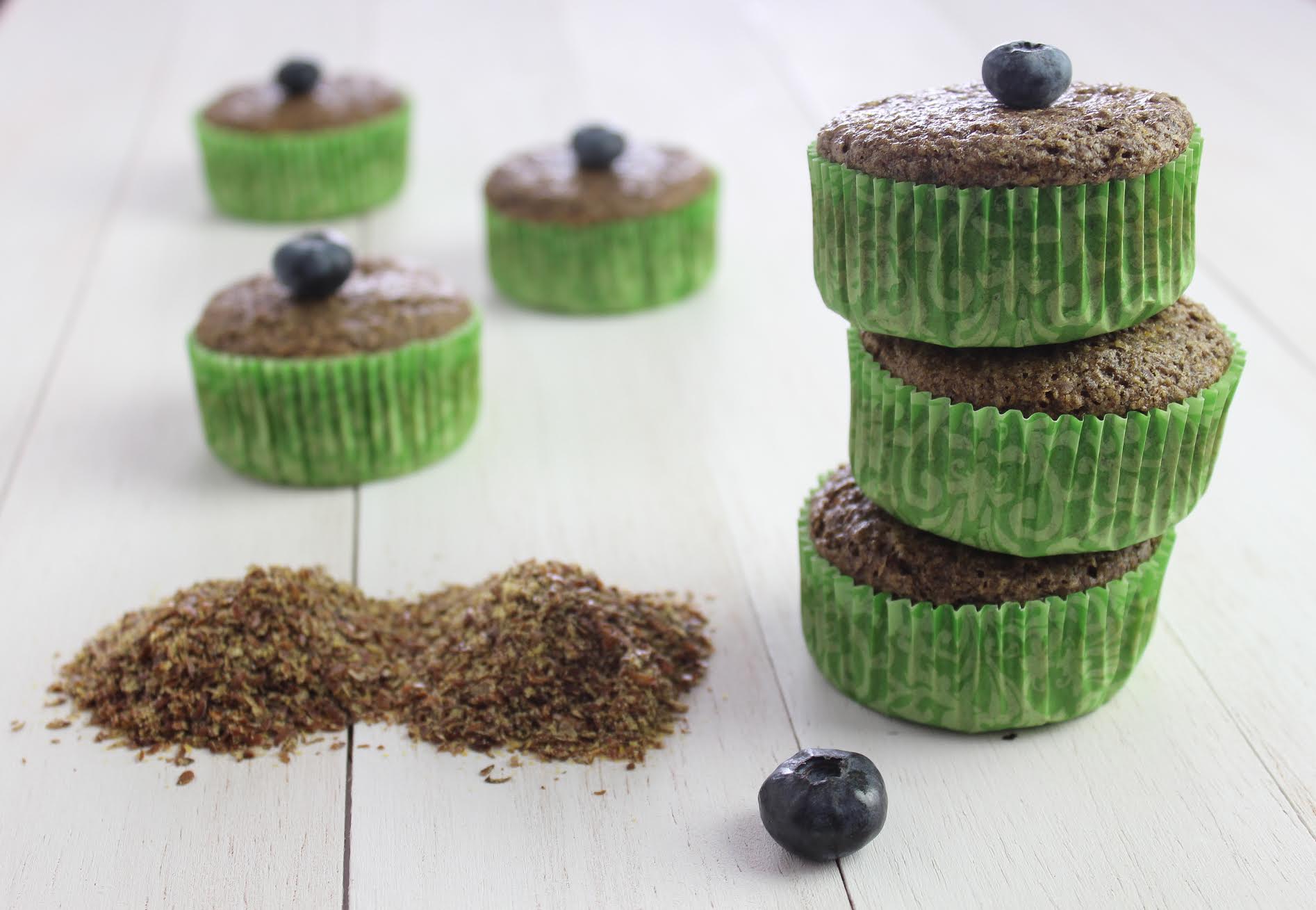 Flax-enriched muffin. Photo credit: h
ealthyflax.org
Hospital patients in Winnipeg have a new Manitoba-made, flaxseed muffin on the menu and a Winnipeg bakery has a promising new product thanks in part to the Flax Council of Canada and the Food Development Centre (FDC).
Flaxseed is high in fibre, contains omega-3 fatty acids and has many known health benefits including lowering cholesterol. The flax-enriched muffin was one of four foods developed as part of a project funded by
Growing Forward 2
to create options for people wishing to consume the Health Canada recommended amount of 40 grams of ground flaxseed a day.
Nutrient-dense foods a benefit for WRHA patients
Kathleen Richardson, chief nutrition and food services officer at the Winnipeg Regional Health Authority (WRHA), said she was looking for nutrient-dense foods to serve to patients. She learned about the Flax Council of Canada and the FDCs development of flax-enriched foods and was particularly interested in the muffin. Working with Roberta Irvine, business development at the FDC, Richardson's team analyzed the nutritional qualities of the muffin, including fat, protein and sodium content.
"Because the muffin has flax in it, it lends itself to having omega-3 and fibre. This muffin is also fairly high in protein," says Richardson. "Before anything goes on the menu at the WRHA it has to fit nutritionally, it has to fit within our budget, and it has to fit operationally."
The WRHA worked with the FDC to make some minor changes to the flax muffin recipe including reducing the sodium content. After receiving the updated formula, the WRHA worked with one of its local suppliers, the Donut House, with a scaled up recipe to determine the muffin's applicability to the menu. Once they were satisfied they began production.
A promising and delicious product
Russ Meier, an owner of the Donut House, says the flax-enriched muffin replaced a less popular product they produced previously for the WRHA.
"The volume has gone up since they've switched to this muffin," he says. "I think it will continue to go up because it's a good fit for what they're looking for nutritionally."
The Donut House has been in business for approximately 45 years and has worked with the WRHA for the last eight. Their partnership started small, with the Donut House providing just a few items, but has grown over the years.
This year, the WRHA is set to serve 50,000 of the flax-enriched muffins alone. Meier hopes to find more customers looking for a high-fibre, healthy muffin. 
"Right now I'm sampling three other companies," he says. "Hopefully they'll get back to me within the next couple months and we'll see if we can do some business with them."
He explained in the past they've tried mixes for other healthy muffins including ones containing flax. However, the products didn't taste good and the texture wasn't appealing. Not so with the muffin he's producing for the WRHA.
"I have kids at home that are 18, 20 and 21 and they're used to having that big sweet muffin that's got lots of toppings on it," says Meier. "My one son is in university and he absolutely loves the flaxseed muffin. So it's not just a healthy muffin, it tastes really good too."
It has been received well at the WRHA as well according to Richardson.
"We serve about 8,000 meals a day," says Richardson. "Our different site managers and others taste the food and let us know if it's being well accepted by patients and that's definitely the case with the muffins."  
New flax foods good for farmers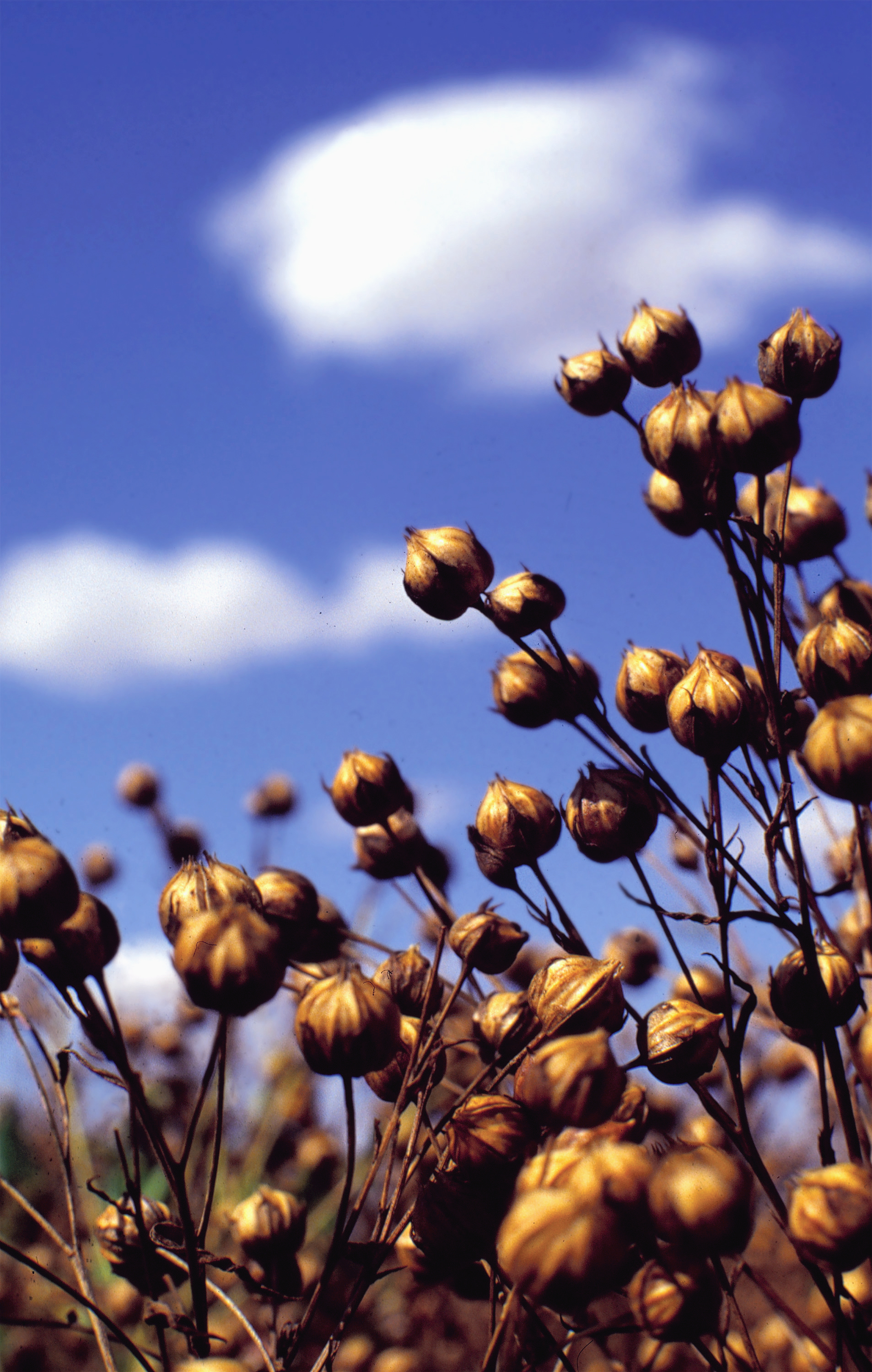 Flax field. Photo credit: Flax Council of Canada
According to Irvine at the FDC, finding ways to incorporate flax into our diets is important not just for consumers but also for Manitoba's agricultural sector.
"Finding ways to add flax into foods helps farmers – it gives them a reason to plant more – and it helps consumers because it's addressing key health risks," she says.
She explained farmers are planting less flax in Manitoba than they have in the past. Compelling new products in the marketplace, or companies using more flax, provides incentive for producers to grow the seed.
She hopes that the FDC can be involved in developing other healthy products for Manitoba companies and Manitoba consumers. Specifically she identified a need for a high-protein bun containing pulse flour.
"It's looking at the circle," Irvine says. "Growing crops that will have a specific use in the food industry will translate to healthier products for consumers."
The Donut House sources many of its ingredients locally, including the flour and flax in the flaxseed muffin.
---
---