Before You Rent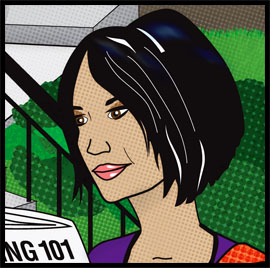 Looking for your first apartment? Moving to a new place?
Before you rent:
Whether you're moving in to an apartment for the first time or you're looking for a new place to live, the experience can be both exciting and scary. Before you start your search, here are some questions you need to ask yourself:
How much rent I can afford to pay each month?
What area is most convenient for me for work, school and shopping and bus routes?
What type of housing do I want? High-rise? Townhouse? Single-family unit? Suite?
Starting your search:
There's a lot to think about before deciding which apartment to lease. Once you've decided on the kinds of places you can afford to live in and where you want to live, you should ask some questions and keep your eyes open when you're out looking for just the right place.
What's the condition of the inside and outside of the building? Is it clean and in good repair?
Is there enough storage space in the closets and cupboards?
Does it come with appliances such as a fridge and stove?
What kinds of services, such as laundry facilities, parking, cable and security, are available?
Is it air conditioned?
Is it fully-furnished?
Does anything need to be repaired before you move in? If so, confirm in writing when any necessary repairs will be made.
Find out if there is a caretaker living in the building and, if not, how you would contact the landlord.
Ask to see the actual suite available for rent.
Deciding on just the right place:
Once you've decided on a place to rent, there are some questions you should ask before you sign a lease or give a security deposit in order to avoid any misunderstandings.
How much is the rent and when is it due?
What's included in the rent?
Are there any costs in addition to the rent, such as parking, utilities or cable TV?
What kind of heat is there and who pays the heating bill?
How much notice is required if you want to move out?
What 's the landlord's policy regarding pets?
What 's the smoking policy? Are there any other rules that you should know about?
Signing the lease:
Once you've done all your research, asked all the appropriate questions about the unit you want to rent, you may be asked to complete an application form and give a security deposit. You should not sign the application or pay a security deposit, which can't be more than one-half of the first month's rent, unless you are sure that the unit is right for you.
It's important to be confident in your decision to sign the lease because you may lose your security deposit if you decide not to move in. The landlord can also file a claim against you for loss of rent.
Property Inspection:
Before you move in to your new unit, the Residential Tenancies Branch encourages you and your landlord to inspect the property together and fill out a Rental Unit Condition Report. Either you or the landlord can ask to have a condition report done and the inspection is done by both of you.
Some things you should be looking for during the inspection include:
all taps and plumbing, such as the shower and toilets, are working properly
lights and electrical are in good order
appliances, such as the oven, dishwasher and refrigerator, are all working
the windows open and shut properly in each room
make note of any holes or markings on the walls, floor and ceiling of each room
Either you or the landlord can ask to have the condition report done. It's important you and the landlord agree on the condition of the property before you sign the report because it can later be used as evidence by either of you to support or respond to:
a claim against a security deposit
a claim for compensation for damage or cleaning
an application for an Order of Possession
Contacting the landlord after you move in:
The landlord must tell you how you can get in touch with him/her after you move in. If the landlord doesn't do this, you should ask:
What is the best way to contact the landlords?
Is there someone else you can contact in case of an emergency?