Wildland Fire Fighter Employment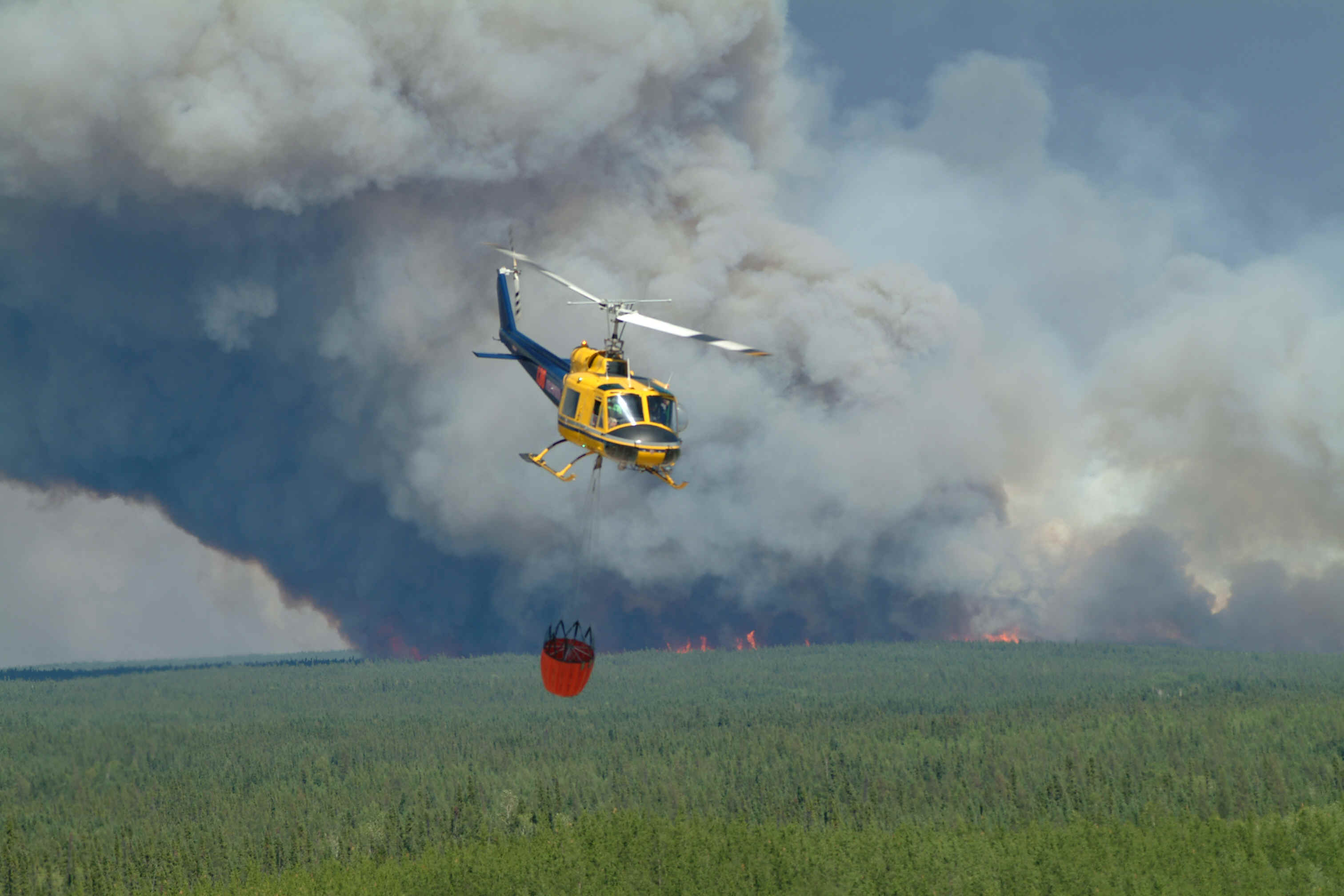 Manitoba Sustainable Development Wildfire Program is a seasonal employer of trained initial attack forest fire fighters at various locations throughout Manitoba. These employment opportunities would be of interest to both local residents of remote communities, as well as college/university students particularly those studying natural resource management. The major initial attack bases in the province that provide seasonal accommodations are Bissett (Eastern Region), Snow Lake (Northwest Region), and Paint Lake (Northeast Region). Smaller bases may lack accommodation facilities.
Employment Period: May through September (seasonal departmental employment subject to annual layoff)
Salary:   Fire Ranger 2 (FR2), $18.10 – $19.33 / hour ($1448.00 - $1546.40 bi-weekly), plus remoteness allowance if applicable.
Weekend premium of $1.25/hour paid for all hours worked on weekends
Overtime pay at 1.5 times regular hourly rate paid for all hours worked in excess of 8 hrs per day
Overtime pay at 2 times regular hourly rate paid for all hours worked on scheduled days off
All positions, unless otherwise specified, have automatic recall every year until you resign
Duties may include:
Under the direction of a Helitac Officer, District Supervisor, and/or the Crew leader, you will act as crew member on a 4 or 5 person initial attack forest fire fighting crew. Specifically, you will be:
Providing suppression action on forest fires utilizing helicopters, fixed wing aircraft, boats, vehicles or other ground transportation means
Using and maintaining forest firefighting equipment
Providing training and supervision to emergency fire fighters
Participating in employee training and development programs; and will be expected to participate in a mandatory daily fitness program
Assisting with maintenance and construction projects while not engaged in fire suppression
Required to perform other related duties as assigned
Qualifications
Essential Qualifications

You must have previous experience in outdoor work involving manual labour.

Desired Qualifications

Experience in the use of small engine equipment, camping gear, and power tools.
Excellent teamwork and interpersonal skills
Training in wildfire suppression
Experience and/or training in wildfire suppression
Knowledge of wildfire behaviour and fire weather
Experience flying in small fixed-wing aircraft and/or helicopters

Conditions of Employment

Must be legally entitled to work in Canada.
Must possess and maintain a valid full stage Class 5 Drivers Licence or equivalent (an Intermediate Manitoba Class 5 driver's licence is acceptable on a temporary basis. Candidates are expected to attain and maintain a full stage Class 5 driver's licence on a permanent basis)
Must maintain current certification in First Aid and CPR.
Must be physically capable of performing duties required of the position, and will be required to successfully pass the Canadian Physical Performance Exchange Standard for Type 1 Wildland Fire Fighters (WFX-FIT) fitness test
Must be willing and able to work weekends, overtime, and to be deployed provincially, inter-provincially, or internationally as/when required
Current Employment Opportunities