What You Need to Know When Building a New Home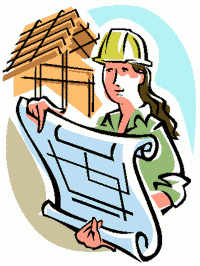 Buying a home is often the biggest purchase you will make, and it requires many important decisions. If you have decided to build a new home, this can bring
additional considerations, particularly as they relate to contracts and financing,
and the risks associated with them.
If you're planning to "build new," this website can help you, offering practical tips to
help you make those important decisions and better protect yourself.
---
Tip #1 – Find a good builder
There are lots of home builders out there, but how do you know which are reputable? Be sure to:
Check credentials. Is the builder a member of a professional association or organization? Do they have any professional or educational/training credentials? Typically, a home builder will list such information on their website.
Ask for references. Are there homes in the same neighbourhood that have been recently built by this builder? If so, approach the owners and ask them about their experience. As well, see if you can find homes that were built by the builder five or 10 years ago. How have they held up over the years? If the company won't provide you with names and addresses of their past customers, you should think about choosing another company
Ask people you know and trust to suggest builders they have contracted with or have heard positive comments about.
Do your research. Your new home is a major investment, so time spent learning about a builder is time well spent.
Look up the company on the Better Business Bureau's website. The Bureau can help you identify trustworthy businesses, and those that aren't.
Look for builders who allow you or a representative appointed by you to visit the construction site and check the progress being made on your new home. Also, does the builder offer an inspections program? That means their homes are inspected during key stages of construction, in addition to the regular municipal inspections required for every new home.
Tip #2 – Review your contract and use a real estate lawyer
Have you read, checked and understood all of your contract documents? Even the small print? If there is anything you don't understand, or items that you think are questionable or missing, get advice from an independent builder, consultant or a real estate lawyer. Make sure you clearly understand what your contractual obligations are, as well as those of your builder, before you sign.
Check with an independent professional or builder, or get your own legal advice to better understand the type of contract you are signing. A "stipulated price contract" is common, setting a fixed price for the home construction. A "cost-plus" contract, which is more common for high-end custom-built homes, involves paying the builder a percentage of the actual building costs. Be sure to understand these terms.
Terms such as "prime cost" or "provisional cost" may also be used, so be sure you understand them. Do you know how the amounts that you pay your builder will be calculated? If you are uncertain, ask your builder, an independent professional, or a real estate lawyer to explain the terms to you.
Remember: Once you have signed a building contract you cannot normally back out if you change your mind. If you want anything changed, the time to do it is before you sign. Note, however, for the purchase of new condominium units, there is a "cooling off" period. Learn more at: Buying or Selling a Condominium Unit.
Have you checked the dates or time periods that the fixed contract time is scheduled to start and finish? Have you established your rights and those of your builder if your home isn't finished by the date stipulated in your contract? If this occurs, do you know where you will live until your home is finished? Is your financing secure or will you need to plan for changes?
Ensure that everything important is confirmed in writing and keep a copy of these documents.
Realtors are unable to provide legal advice. Ask your real estate lawyer to review closing documents before you sign the contract, and also to represent you at closing. While lawyers will charge a fee for these services, they will ensure your best interests are protected.
Tip #3 – Ask about the home warranty
Find out if your builder offers a home warranty. A home warranty gives you a way to address any construction-related defects, such as poor workmanship, defective materials, problems with heating, cooling and electrical systems, or issues with the roof, walls, windows and foundation.
Note: A home warranty only takes effect once you have taken possession or have moved into your new home. It does not cover risks related to the home not being completed on time or as agreed upon in the contract. And it cannot help you if your builder goes bankrupt before you take possession.
Tip #4 – Understand down payments, progress payments, and final payments
Building a home is expensive. Take the time to know your budget and understand all costs. Extra fees, add-ons or taxes will increase the final price.
When choosing a builder, be sure to ask what happens to your deposit and progress payments. Find out what happens to that money if the builder goes bankrupt or you cannot resolve a contract issue.
Consider getting pre-possession insurance. While the majority of your funds will be protected by only making progress payments against actual work completed, you may still be at risk of losing money if your builder goes bankrupt. Consequently, it is wise to also get additional pre-possession insurance protection when building a new home.
Consider deposit protection or home completion insurance, in case the builder goes bankrupt or doesn't finish your home on time.
Ask about the payments schedule. When are payments due and how much (or what portion) is due at each stage? Be sure you understand the difference between deposits, down payments, progress payments and final payments.
It is important to work closely with your financial institution and/or real estate lawyer to ensure that payments are only made for actual work completed. This requires careful monitoring and reviewing of the completed work related to the payment requests. It helps to get regular progress inspections (see below for more information on inspections). Your financial institution or lawyer can also help you hire a professional to provide oversight services, which may include checking and appraising the builder's progress, reviewing any inspection results, and overseeing any additional inspections before progress payments are sent to the builder.
Tip #5 – Arrange for site visits or building inspections
During the construction process, building inspections are required in accordance with the building permits that have been issued for the new home construction. Municipal officials conduct these inspections to make sure the home meets code requirements.
You may also want to ask your builder about progress or stage inspections, in which you or a representative is allowed to check how the construction is going. Remember, this is your home and you are paying for it. If a prospective builder indicates that they don't allow such inspections, you might consider choosing a different builder.
If you are uncertain about what you should be checking, consider hiring a professional home inspector to do the inspections on your behalf, or to check and review construction work related to your progress payments. Again, if a prospective builder won't allow this, you should question why.
Tip #6 – Familiarize yourself with Builder's Liens
The Builder's Liens Act requires you to have a 7.5 per cent holdback against work completed. Make sure you have a process in place to hold back the 7.5 per cent from every payment. If the builder goes broke, this 7.5 per cent holdback is used to pay off the lien holders (ex: sub-contractors, suppliers).
Sometimes, the holdback money is not enough to cover the outstanding bills. In these situations, your lawyer will know how to have liens discharged. If you have to go to court, this 7.5 per cent is paid to the court. The judge will decide who gets what, and will then discharge the liens. You will still have to hire contractors to finish the work.
Tip #7 – Document potential problems
It is true that "a picture is worth a thousand words."
Taking pictures and keeping a diary can be useful for documenting a particular problem or issue. This also lets a builder know that you are serious about having your home built properly, and helps solve problems you may have with the builder. It also provides useful documentation for a lawsuit.
Consider:

Video recording: Follow along the sequence of construction events at the job site and record videos that truly represent the work. Record what's been accomplished during rough-in and finish phases to create a "before and after" effect.
Still photographs: Close-up shots will add important detail, and can be easily shared.
Job diary: Date and label all photographs. Consider keeping a daily log that includes a record of dates, names and events. As you discover problems, keep to the facts and clearly detail your case.
Tip #8 – Know what to do if your builder goes bankrupt
If, during the course of constructing your new home, your builder files for bankruptcy, you will likely be left with an unfinished home and a number of subcontractors wanting to get paid. It is very important that home buyers are aware of such a possibility and take appropriate protective measures (especially Tips #1, #6 and #7) against these risks.
If your builder goes bankrupt, what should you do?

Contact a real estate lawyer right away, preferably one with experience in construction and bankruptcy. Liens may be filed against your property by subcontractors, in excess of the holdback. The lawyer will know how to have liens discharged.
Contact your financial institution. There are many complications that can freeze your ability to access money and harm your credit rating.
Call the Superintendent of Bankruptcies to find out who will be the trustee of your builder's case. For more information, visit: Office of the Superintendent of Bankruptcy Canada.
Note: A builder in financial difficulty may not declare bankruptcy and may stay insolvent (having debts that outstrip assets) for an indefinite amount of time. This situation can be even more difficult for the new home buyer. In this circumstance, you should immediately contact a real estate lawyer or your financial institution.
Tip #9 – Understand the rules when buying a condominium
Under Manitoba's Condominium Act there are special rules protecting people who are buying a condominium ("condo") directly from a builder. This includes condos under construction. The builder must refund any deposit you gave plus any interest earned on your money if you cancel the purchase within seven days during the "cooling-off period".
You can also back out of an agreement to purchase as long as it is before you take possession and within seven days of the builder notifying you that a "material change" (e.g.: bankruptcy) has occurred. If the builder does not notify you about a material change, you can back out of the agreement at any time, as long as you have not yet taken possession.
---
Other resources
Note: The Manitoba government does not endorse and is not responsible for the content of external links.