Education Property Tax

Education Property Tax Rebate Continues in 2022
Manitoba is continuing to phase out education property taxes by implementing the Education Property Tax Rebate.
Property owners will receive an Education Property Tax Rebate cheque to offset a portion of their education property taxes, enabling them to keep more of their hard earned money. No application is required.
How the rebate works
Residential and farm properties
For 2022, owners of residential and farm properties will receive a 37.5 per cent rebate of the school division special levy payable. This will increase to 50 per cent in 2023. Residential properties include single dwelling units, condos and multiple unit dwellings.
The Education Property Tax Rebate will be based on the school division special levy before the Education Property Tax Credit Advance.

The examples below demonstrate that residential and farm property owners will be paying 37.5 per cent less in education property taxes in 2022 compared to 2020, as illustrated below: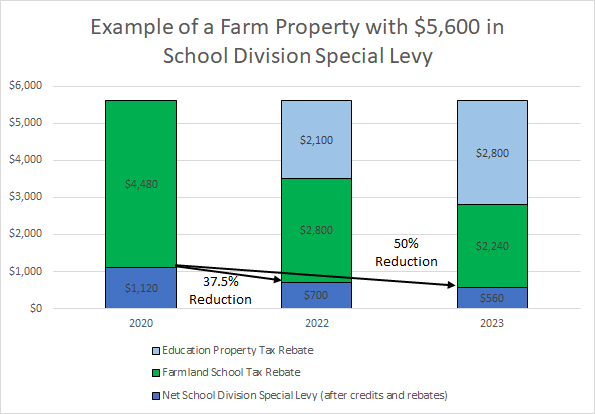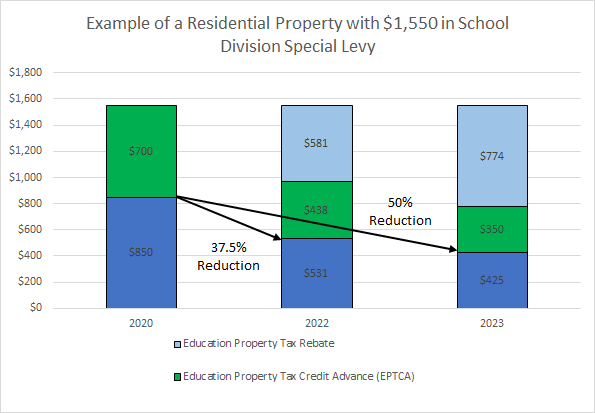 Other properties
Owners of other properties (such as commercial, industrial, railway, institutional, pipelines and designated recreational) will receive a 10% rebate of the total of both the school division special levy and the education support levy payable.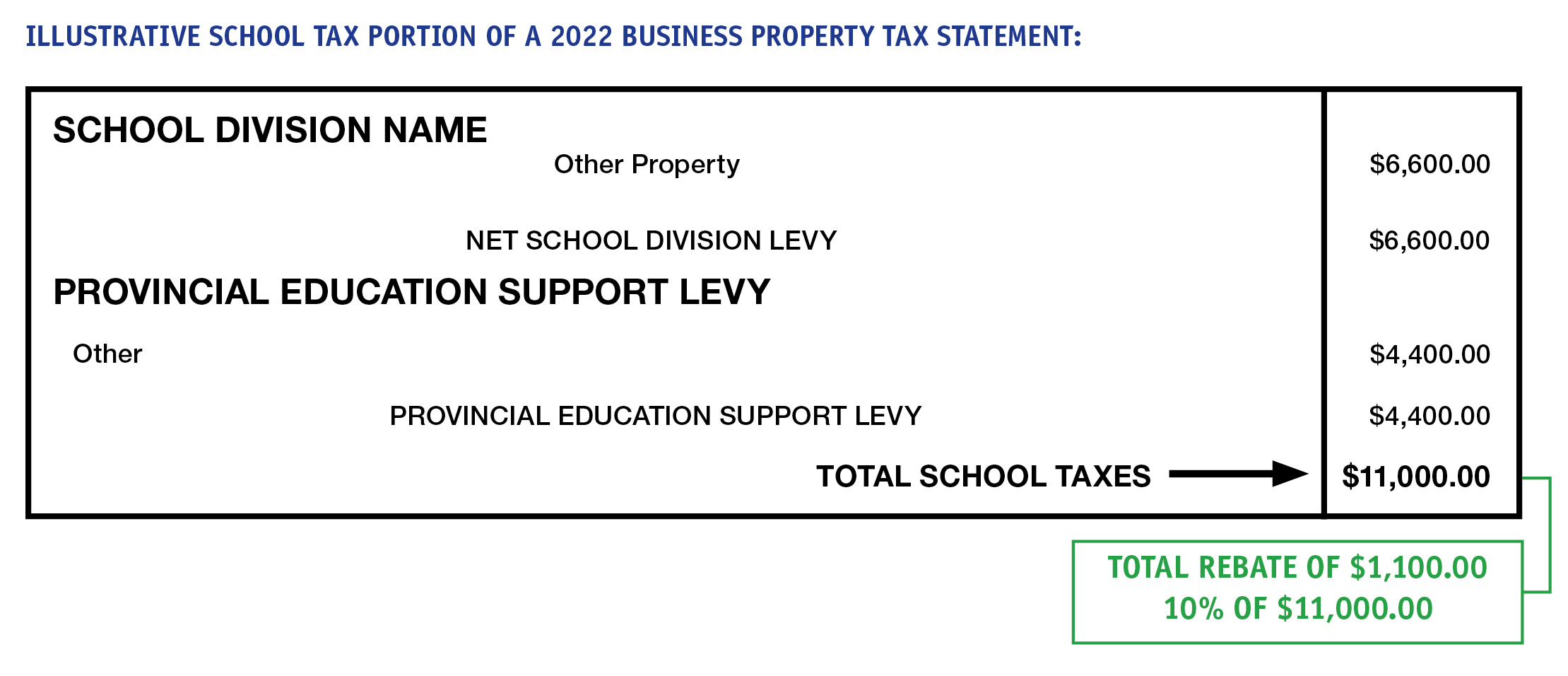 Rebate Calculator
Questions and Answers
When can I expect my Rebate?
Rebates are sent out when Municipal Taxes are due.
Overview
Tax Credits and Rebates
Landlords and Renters
Education Funding
General Costs and Education Property Tax Rebate Process
More Information
Manitoba Government Inquiry
204-945-3744
1-866-MANITOBA
(1-866-626-4862)