Flood Fighting in Manitoba
Download the Flood Fighting in Manitoba Booklet (pdf 1.2 MB)
Southern Manitoba has extensive flood control measures in place, particularly in the Red River Valley, from Winnipeg, south to the US border. Flood controls were built after the devastating flood of 1950, which flooded the Red River Valley and the City of Winnipeg. Construction of the Red River Floodway was completed in 1968. Additional flood control improvements, including an expansion of the floodway, were made after the Flood of the Century in 1997. This flood was substantially larger than the 1950 flood, but resulted in far less property damage because of the flood control measures in place. There are also flood control measures along the Assiniboine River.
Flood protection work has prevented property damage and reduced the potential impact of flooding on families and communities. Since the 1997 flood, more than $1 billion has been invested in flood mitigation efforts in Manitoba. This investment has prevented over $7 billion in damages throughout Manitoba.
The 2011 flood affected a large geographic area and thousands of Manitobans. Early flood forecasts and flood-mitigation efforts helped many communities get a head start on protecting homes and lands, but damage was still widespread.
Flood Control Infrastructure in Southern Manitoba
Red River Valley Ring Dikes Communities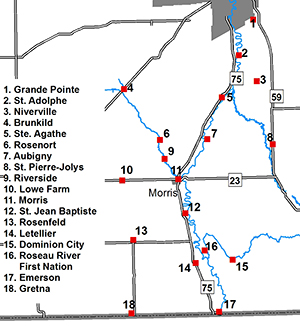 Top 10 Red River Floods since 1800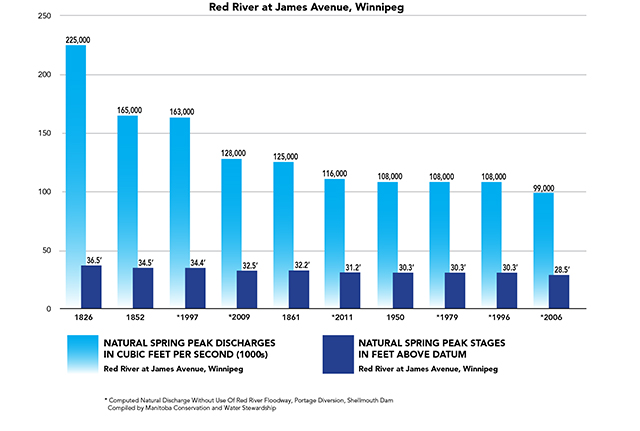 Top 10 Assiniboine River Floods since 1800s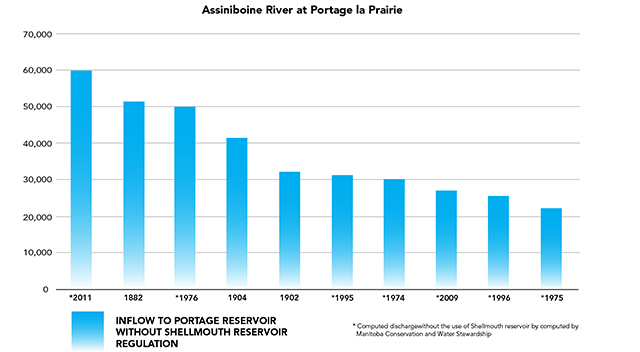 Number of Homes Damaged During Spring Floods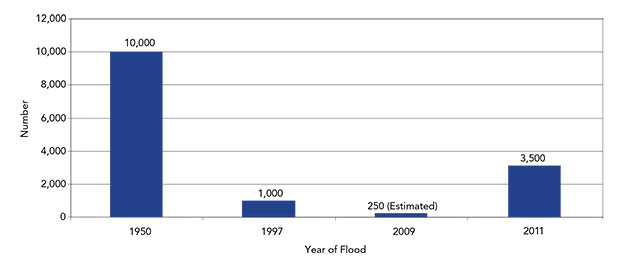 Number of People Evacuated During Spring Floods