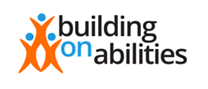 ---
What is Building on Abilities?
Building on Abilities is a new initiative to improve supports and services for Manitobans with intellectual disabilities.  It builds on the work of Community Living disABILITY Services (CLDS), a program of Manitoba Family Services, by helping people with intellectual disabilities live in the community with a good quality of life.
Whether you have just qualified to receive services, or have been eligible for services for some time, you will find this short guide useful in understanding what the building on abilities initiative is and how it affects you.
What is CLDS trying to do and why?
The Vulnerable Person's Living with a Mental Disability Act recognizes the rights of people with disabilities to make their own decisions and receive the support they need to be as independent as possible. CLDS wants to ensure that:
People with intellectual and developmental disabilities who are eligible for services get the services and supports they need to live, love, work, and play, just as others do in their community.
To help achieve this goal and ensure that the service system is fair for everyone, CLDS is making some changes to the way that services to people with disabilities are provided; the building on abilities initiative aims to make sure that people with intellectual disabilities:
Get the right amount of services based on their needs
Are aware of their own personal "supports budget" that they have available to access services
 Have flexibility to choose which services they want
Plan for the range of supports that they may receive, and then receive these supports
How does the building on abilities initiative work?
Starting January 1, 2016, CLDS will introduce a new intake process that will start with adults with an intellectual disability who live with families. It is based on the Supports Intensity Scale (SIS) – a tool designed to measure the type, frequency and intensity of support a person needs to fully participate in community life.
There are four key steps in the Building on Abilities initiative:   
meeting for a Supports Intensity Scale (SIS) interview to better understand support needs
assigning a support level, based on the person's abilities and needs
setting a budget level for services
creating a personalized plan to provide needed supports
When will the SIS interviews happen?
Starting in January 2016, all new and some existing CLDS participants will be assessed using the SIS. The SIS interview will be held once every three years afterward to make sure the supports still match the participants' needs.
What will happen at the interview?
CLDS staff will meet with the participants and members of the participant's support system (ex: family, community support workers, and workplace or school support people). Staff will ask about the supports the participants needs at home, with friends and family, at community centres, school and/or work.  The group will also talk about health, safety, medical and behavioural support needs. A written report will later be sent to the participants and the participant's Community Service Worker. A few weeks after the interview, participants will be invited by phone to another meeting to talk about the report.
Why is this new initiative needed?
CLDS wants to continue to build a system that focuses on individual needs to will help current and future generations of Manitobans with intellectual disabilities.
How will the building on abilities initiative help Manitobans with disabilities?
The new initiative will make sure that people get the supports they need by:
Use a person centred planning approach
Make sure that people get the right supports for their needs
Create a system that is fair, efficient, and effective
Serve more people, including those waiting for services
Support people to lead meaningful lives in welcoming communities
Where can I get more information on CLDS, the SIS, and building on abilities?