Health, Seniors and Active Living
A Message from the Minister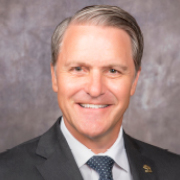 As Manitoba's Minister of Health, Seniors and Active Living, I am pleased to welcome you to our website, your portal to the programs and services available to ensure Manitobans receive the right health care, in the right place, at the right time.
Our department directs the planning and delivery of quality, sustainable health care services for all Manitobans. We are dedicated to ensuring care practices lead to positive outcomes and promoting healthy lifestyles to prevent disease and foster individual health and well-being.
As you explore this site, you will find information about a variety of important services, including home care, insured health benefits, patient safety, mental health care and regional health authorities. There is insight into finding a family doctor, accessing services to help seniors stay in their homes as long as possible, and much more.
We are working with other levels of government and community organizations to undertake the challenging work of improving the efficiency of our health care system while providing Manitobans with the timely, quality care they deserve. Reducing wait times, recruiting health care professionals and more effectively coordinating mental health care and addiction treatment are just a few of our ongoing initiatives. 
We believe the end result of our team effort will be a provincial health care system that achieves better results and better meets the needs of Manitobans, no matter where they live in our province.
Honourable Cameron Friesen
Minister of Health, Seniors and Active Living