Health, Seniors and Active Living
Physician Integrated Network (PIN)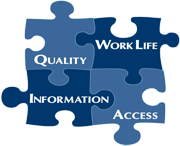 The Physician Integrated Network (PIN) has been part of primary care renewal efforts in Manitoba since 2006. Through PIN, Manitoba Health has worked with fee-for-service clinics to find ways to improve your primary care services. Lessons learned from PIN have informed the development of broader My Health Teams.
Development of PIN
Phase 1 of the PIN initiative began in 2006 with three participating clinics and one control site. In September 2008 Manitoba Health expanded the initiative by launching Phase 2. During Phase 2, the number of participating clinics grew from the original four to thirteen. The number of participating physicians grew from 65 to more than 130 physicians providing care to more than 155,000 Manitobans. In August, 2011, Phase 2 was extended to August 2015. This extension is sometimes referred to as Phase 2+. Twelve clinics continue to participate.
PIN is a demonstration initiative; learnings from each phase, including those derived from patient and physician feedback, are used inform changes to the initiative as it moves forward. These learnings also inform provincial policy development and broader strategies for improving primary care in Manitoba. For example, learnings from PIN have informed the development of broader My Health Teams.
The next Phase of PIN is expected to be integrated with the Province's Primary Care Network initiative.
Objectives
PIN has four main objectives:
To improve your access to primary care
To improve primary care providers' access to and use of information
To improve the work life of all primary care providers
To demonstrate high-quality primary care, with a focus on chronic disease
How are clinics doing this?
Practice Change Plans
Each participating clinic developed its own plan to meet the PIN objectives.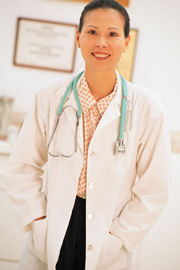 Electronic Medical Records
All participating clinics use an electronic medical record system (EMRs). These EMRs remind doctors when someone is overdue for a needed test or procedure. This helps ensure that patients like you receive the care you need, when you need it. These EMRs also help the participating clinics track their performance on the Manitoba Primary Care Quality Indicators.

Manitoba Primary Care Quality Indicators
All participating clinics track and review how they are doing on a range of Primary Care Quality Indicators. Regular review of this information helps the clinics make sure they're providing you the best possible care. The Primary Care Quality Indicators used in PIN are based on a set of evidence-based measures developed by the Canadian Institute for Health Information (CIHI). PIN clinics receive funding based on performance on a range of Primary Care Quality Indicators.

Interprofessional Practice
Many PIN clinics have used their funding to hire other providers, such as dietitians and nurses. This team approach can improve care and give doctors more time to see patients.
Physician Engagement
Doctors have been key partners in PIN at every step, from setting PIN's objectives, to selecting and refining quality indicators and developing the funding model. Physician engagement is a key part of PIN and has been a very important part of its success to date.
PIN Evaluation Reports

Resources for Participating Clinics
Other Resources
Links
Primary Health Care Branch
1090-300 Carlton Street
Tel: 204-788-6732
Fax: 204-943-5305
Email: phc@gov.mb.ca