Cataract Surgery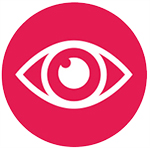 Innovative changes and new funding will allow for at least 2,000 additional procedures in 2019, a 16 per cent increase over 2018.
Data in this chart shows the median wait time for cataract surgery.
NOTE: This wait times data is different from data reported for Manitoba by the Canadian Institute for Health Information (CIHI).
The CIHI-reported Manitoba wait time for cataract surgery only includes data for Winnipeg facilities, which provides the vast majority of cases in Manitoba. Obtaining provincial median wait time information is unavailable at this time.
In addition, the Manitoba cataract wait time data is reported monthly, while CIHI data is reported for a single six-month period.
Data Information:
The median wait time is the maximum wait time experienced by half (50 per cent) of the patients who received cataract surgery during that month. The wait time refers to the number of weeks between the 'decision to treat' date and surgery date.
The wait time is calculated for surgery on the first eye and the second eye (where applicable) for patients. A lower number is better, because it shows a shorter amount of time for the patient to receive surgery.
Volume:
The number of cataract surgeries performed at Manitoba facilities during the reporting month.
For more information, visit: www.manitoba.ca/health/waittime/surgical/cataract.html.
For more information on CIHI statistics, visit: http://waittimes.cihi.ca/.