MRI and CT Scans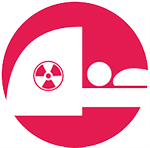 The addition of an MRI scanner in Manitoba's Parkland region will handle up to 3,500 scans per year, helping to reduce wait times province-wide.
Data in this chart shows the wait times for MRI and CT scans.
NOTE: This Manitoba wait time data is different from those reported for Manitoba by the Canadian Institute for Health Information (CIHI).
The data reported by CIHI only includes patients who are 18 years and older, while the Manitoba data includes all cases to represent all MRI and CT use and wait times in the province, including for children.
The Manitoba data is based on monthly wait times reported as an average wait time for completed cases or an average or minimum wait time based on the next available appointment. The Manitoba wait times reported by CIHI represent median wait times over a single six-month period.
Data Information:
The wait times for scans are based on outpatient cases only. Scans for people in hospital or emergency cases are not included, as these patients do not wait for scans. The wait times are measured from the time a request for a scan is received until the scan takes place. The time is measured in weeks.
MRI or CT wait times are reported differently by different sites, either as the time that any patient is expected to wait for the service or the time that patients waited for the service. The Manitoba overall wait time is a weighted average of the wait times at each facility in Manitoba that performs the service. A lower number is better, because it shows a shorter amount of time for the patient to receive a scan.
Volume:
The total number of magnetic resonance imaging (MRI) or computed tomography (CT) exams performed at Manitoba facilities during the reporting month. Patients may receive more than one exam during a session. Consequently, the number of exams performed does not represent the number of patients seen.
For more information on MRI scans, visit: www.manitoba.ca/health/waittime/diagnostic/mri.html.
For more information on CT scans, visit: www.manitoba.ca/health/waittime/diagnostic/ctcat.html.
For more information on CIHI statistics, visit: http://waittimes.cihi.ca/.