Treaty Land Entitlement
Between 1871 and 1910, Canada entered into various treaties with Indian Bands in Manitoba (Treaties 1-6, Treaty 5 Adhesion and Treaty 10). The treaties provided that Canada would set aside a calculated amount of land as reserve land, based on populations at the time of the original reserve surveys. Not all Indian Bands received their full amount of land. Therefore, Canada owed land to specific First Nations under the terms of the original treaties.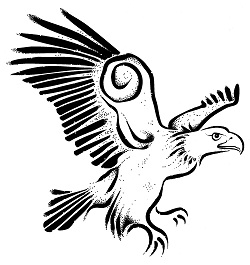 The Manitoba Natural Resources Transfer Agreement (MNRTA) requires that Manitoba set aside sufficient unoccupied Crown land toward the settlement of Canada's outstanding Treaty Land Entitlement (TLE) obligations. TLE is a constitutional obligation confirmed as Schedule 1 of the Constitution Act, 1982.
Indigenous and Municipal Relations is the lead provincial department that works jointly and co-operatively with other parties (i.e., the Entitlement First Nation, Canada, and Treaty Land Entitlement Committee). Our role is to oversee implementation of TLE and to work to remove and resolve the barriers and obstacles in transferring land to Canada for Canada to create reserve lands. 
Manitoba is obligated to transfer to Canada, 1,426,454 acres (including residual interests in acquisition lands). 
As of April 2014, 1,144,331 acres of Crown land (refers to unoccupied provincial Crown land) was made available for selection. To date:
1,009,502 acres of Crown land has been selected.

Of the above acres, 589,463 has been transferred to Canada.

Of the above acres, 563,715 acres has been converted to Reserve.

134,829 acres have yet to be selected.

282,123 acres of Acquisition land (refers to other land an Entitlement First Nation may acquire) was made available for acquisition. To date:
Approximately 30,000 acres has been acquired.

Of the above acres, 14,347 acres has been converted to Reserve.

252,448 acres of land is yet to be acquired
Under the nine TLE agreements covering 29 Entitlement First Nations, Manitoba is obligated to transfer to Canada 1,423,110 acres (including residual interests in acquisition lands).  There are currently 29 Manitoba First Nations (Bands) with TLE claims validated by Canada. They include:
1.  Barren Lands First Nation
2.  Brokenhead Ojibway Nation
3.  Buffalo Point First Nation
4.  Fox Lake First Nation *
5.  Garden Hill First Nation
6.  God's Lake First Nation
7.  God's River First Nation
8.  Long Plain First Nation
9.  Marcel Colomb First Nation *
10.  Mathias Colomb Cree Nation
11.  Nelson House Cree Nation
12.  Northlands First Nation
13.  Norway House Cree Nation
14.  Opaskwayak Cree Nation
15.  O-Pipon-Na-Piwin Cree Nation *
16.  Oxford House First Nation
17.  Peguis First Nation
18.  Red Sucker Lake First Nation
19.  Rolling River Anishinabe First Nation
20.  Roseau River Anishinabe First Nation
21.  Sapotaweyak Cree Nation
22.  Sayisi Dene First Nation *
23.  Shamattawa First Nation *
24.  St. Theresa Point First Nation
25.  Swan Lake First Nation
26.  War Lake First Nation
27.  Wasagamack First Nation
28.  Wuskwi Sipihk First Nation
29.  York Factory First Nation *