Back to Correctional Services Division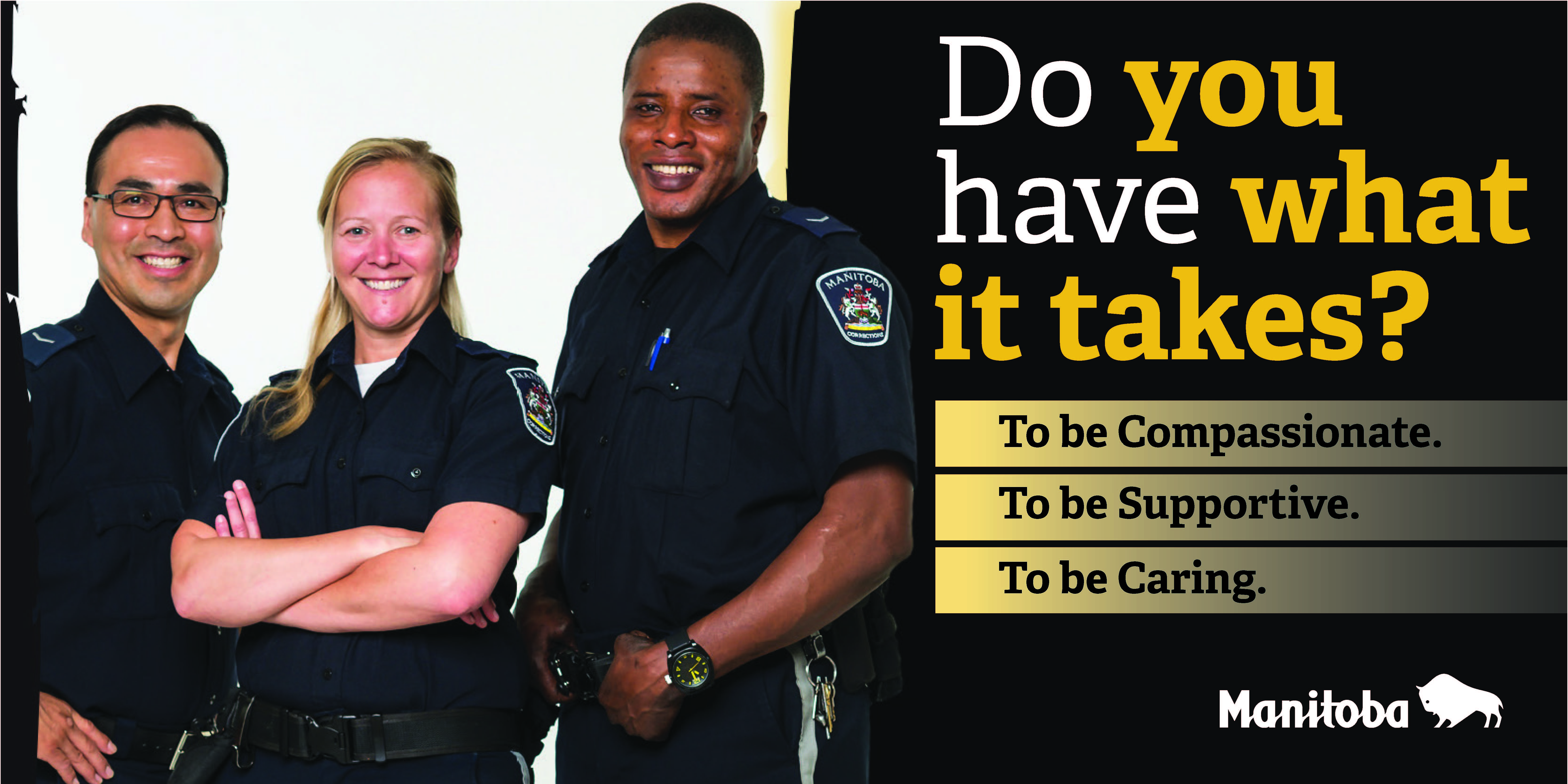 A career as a corrections officer or juvenile counsellor can be interesting and rewarding. You can make a difference and provide valuable services to our community while helping people change their lives.
The Manitoba Justice Corrections Division (Corrections) helps protect society by enforcing orders and sentences given by the courts. The Corrections mandate is to manage offenders with appropriate control, supervision and support.
To do this, Corrections maintains a team of skilled professionals who have the genuine desire to help others.
Working in Corrections can lead to many related career opportunities. Qualified, experienced corrections staff can pursue careers with adult and youth facilities, community corrections, other branches of Manitoba Justice and other provincial departments and agencies.