Manitoba Geographical Names Program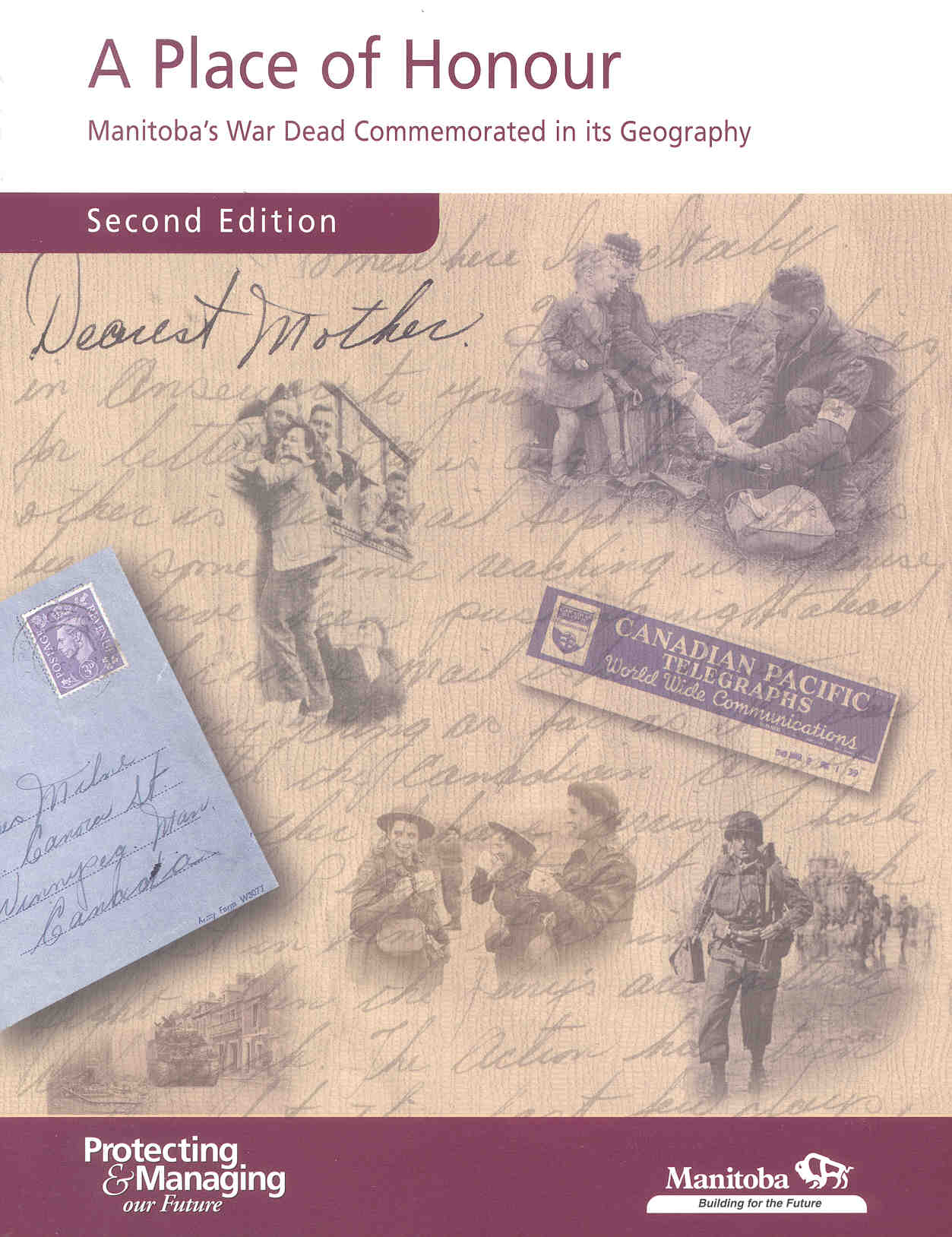 A Place of Honour (PDF)
A Place of Honour
This publication is dedicated to the families of those Manitobans who lost a loved one as a casualty of war. Our Province has recognized their sacrifice in the commemorative naming of more than 4,200 lakes, islands, bays and other geographical features after them.
This is not a military history. Innumerable histories have been published since the end of the Second World War focusing upon Canadian casualties, specific branches of the service and various military campaigns. The source of information on these men and women is not primarily historical, archival or military. It is the families and friends of these people, and in some cases, the words of the casualties themselves as expressed in their letters and diaries. In describing these times and events on a personal or familial level, it becomes apparent that the loss of these men and women continues to be felt throughout our province and indeed, throughout the world.
We will remember them.
To order directly, please contact
Canada Map Sales.com
Manitoba Sustainable Development
1007 Century Street
Winnipeg MB R3H 0W4
Canada
Phone: (204) 945-6666
Fax: (204) 945-1365
Toll Free: 1-877-627-7226
Email: Map Sales