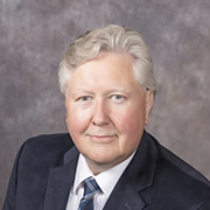 Scott Johnston
Minister of Seniors and Long-Term Care
Scott was first elected as an MLA in 2016. 

He is a former chairperson of the St. James Assiniboia School Board and was a school trustee for 25 years. Scott also served as chair of the education and finance committees. Scott enjoyed a successful career in the private sector, serving as President of a brokerage firm for Manitoba and Saskatchewan. Scott has spent time in his constituency coaching and managing youth sports.
As an MLA, Scott has served as the legislative assistant for the Minister of Finance, and as the Military Envoy, Vice Chair of Caucus, as well as the Chair of the Cannabis Committee which was tasked to form legislation to address the legalization of cannabis.
LEARN MORE