Seniors and Long-Term Care
Housing Options for Older Manitobans
Placement in a personal care home is not the only option to meet the changing needs of older adults. There are many different types of housing and support options available-whether you are staying in your current home or considering a future move.
Staying in your own home or aging in place
Most older adults prefer to remain in their own homes or in their community as long as possible or "age in place". It is important to consider what supports could be brought into your current home, to meet your current and future needs before considering a move.
Supports could include community based programs and services such as through Home Care, emergency alert systems, Rent subsidies, meal delivery, home modifications, transportation options, and social or recreational activities. Many older adults can safely remain in their community if they have assistance with their daily routine or basic health needs.
For more information on community and home supports please visit Community Supports / Resources for Seniors.
Other Housing Supports:
Rent Assist is a shelter benefit for low-income Manitobans who rent their own accommodations in the private market. Rent Assist helps make your rent affordable by paying you a benefit based on your income and the cost of rent in the market for your family size. For more information click here: www.gov.mb.ca/fs/eia/rent_assist.html.
The Residential Tenancies Branch (RTB) deals with landlord and tenant issues and related problems, including rent increases of any amount, the allowable rent charges for housing and general rent regulation. www.gov.mb.ca/cca/rtb/detailde.html
A & O: Support Services for Older Adults offers a variety of programs. Please contact A & O Support Services by phone: 204-956-6440; email: info@aosupportservices.ca; or visit their website: www.aosupportservices.ca
Bed Bug-N Scrub Program: www.gov.mb.ca/bedbugs/program.html
Did you know your landlord has obligations under the provincial The Human Rights Code to make a reasonable accommodation to a request from a tenant based on a protected characteristic such as having a disability?
Reasonable accommodation often involves a simple change to how something is done that takes into account a special need a person or group has that is based on a protected characteristic. An example is a landlord installing a flashing smoke detector in the apartment of a tenant who is deaf. Please contact the Manitoba Human Rights Commission for more information.
Considering a Move
You will need to think about your current and future housing and support needs are. Careful planning may assist you in making a move that is right for you and avoiding a move that does not meet your needs.
Before considering a move and signing an agreement, find out as much information on the as you can on the services provided (if any), the housing provider or landlord, and possible rent and service charges and increases. It is also important to be informed, and know who you call should an issue arise and what legislation protects you.
The Residential Tenancies Branch administers The Residential Tenancies Act; The Life Leases Act and tenancy related matters under The Condominium Act. Please contact the RTB for more information Phone: 204-945-2476; Toll Free: 1-800-782-8403 Email: rtb@gov.mb.ca; Web: www.gov.mb.ca/rtb
The Residential Tenancies Branch provides various information sheets on renting, including information for "First Time Renters" on their website www.gov.mb.ca/cca/rtb/tenant/firsttime.html
Types of Housing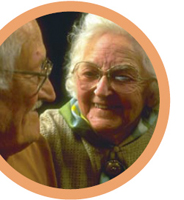 There are many types of housing available in Manitoba. Becoming familiar with the types of housing will help you identify which type would meet your needs and preferences, as well as supports available. This section includes information on commonly requested housing for older adults. Full listings of housing are available in the next section.
Subsidized Rental Housing
Manitoba Housing provides subsidized rental housing in both properties that Manitoba Housing owns and operates and in properties that are owned and operated by private and non-profit housing partners. For more information, please visit: www.gov.mb.ca/housing/progs/renters.html.
Supports to Seniors in Group Living
The Supports to Seniors in Group Living model developed through Manitoba's Aging in Place Initiative, provides enhanced supports within some designated existing seniors housing at no charge to tenants.
Supports range from one-on-one help with arranging appointments or transportation, to social activities and expanded meal programs.
For more information, please contact your Senior Resource Council.
Supportive Housing
The Supportive Housing model, through Manitoba's Aging in Place Initiative provides an option for seniors who require 24-hour support and supervision.
This community housing option can help seniors delay or avoid personal care home placement until an intensive level of care is required.
Supportive Housing combines community living in a secure apartment setting with personal support services. The tenant pays for rent and a service package (meals, laundry and housekeeping). Personal care is funded through the regional health authority at no cost to the tenant.
Eligibility for Supportive Housing is assessed through the Regional Health Authority's Home Care Program.
Assisted Living, Independent Living with services, or Retirement Residences
Buildings that provide tenant services are also referred to as Assisted Living, Independent Living, or Retirement Residences.
They provide apartment-style living with added services and amenities for people who can live independently but want services such as meals, laundry, personal emergency response, recreation and wellness.
Tenancies in these types of buildings are private options and fall under The Residential Tenancies Act. Tenants pay rent and a tenant services charge.
For information on these types of tenancies, please see the article, Buildings that provide tenant services, in the Open Doors publication of the Residential Tenancies Branch Winter 2016 newsletter, Issue 36.
Personal Care Homes
A personal care home is an option when an individual needs 24-hour nursing care due to significant physical or mental deterioration. Personal care homes are designed for individuals who can no longer safely remain at home or in a supportive housing environment. Please see Personal Care Homes for more information.
Where can I find listings of seniors housing?
The Winnipeg Housing Directory for Older Adults is available through A & O Support Services for Older Adults Inc.
For Seniors Housing information outside of Winnipeg, please contact your local Senior Resource Council listed by Regional Health Authority as below: