Regulatory Information - Acts & Regulations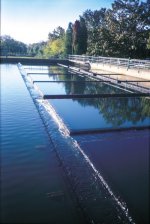 The Drinking Water Safety Act addresses the construction, operation and monitoring of drinking water systems in Manitoba.
http://web2.gov.mb.ca/laws/statutes/ccsm/d101e.php
Supporting regulations that set out water system approval requirements, treatment and water quality standards, and monitoring and reporting requirements came into effect on March 1, 2007.
Drinking Water Safety Regulation (PDF)
Drinking Water Quality Standards Regulation (PDF)
---
With the coming-into-force of the Drinking Water Safety Act regulations, portions of two Public Health Act regulations have been repealed. Some of the general provisions of these regulations related to drinking water remain in place.
The Public Health Act regulations directly related to drinking water systems and the amendments are as follows:
Protection of Water Sources Regulation (326/88R)
Other Pertinent Legislation
Manitoba Plumbing Code
The Environment Act
Water and Wastewater Facility Operators Regulation (77/2003)
The Groundwater and Water Well Act