Dial-a-Dietitian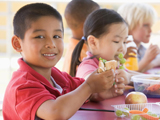 Dial-a-Dietitian is a province-wide, confidential, free-of-charge service that offers you an easy way to connect with a registered dietitian and get trusted advice on food and nutrition to help you and your family eat well, live well and be healthy. Call 204-788-8248 in Winnipeg or 1-877-830-2892 toll-free elsewhere in the province. Personalized service is available Monday to Friday. Voice messaging also available.
Read more about Dial-a-Dietitian >>
Family Doctor Finder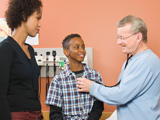 There is an easy way for you and your family to find a family doctor or nurse practitioner with Manitoba's Family Doctor Finder program.
Call 204-786-7111 or 1-866-690-8260 toll free