Health, Seniors and Active Living

Welcome to the Family Doctor Finder
If you live in Manitoba and you need a family doctor, the Family Doctor Finder can help you find one.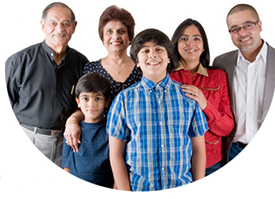 There is an easy way for you and your family to find a family doctor or nurse practitioner who can provide you with a home base for your health care needs.
Simply call or register online and we will help connect you with a health care professional in your area that best meets your needs.
To register by phone, please call our contact centre between 8:30 am and 4:30 pm, Monday to Friday, at:
204-786-7111 (in Winnipeg) or Toll-Free at 1-866-690-8260.