Welcoming Our Students Back: Restoring Safe Schools
Our shared goal: Kindergarten to Grade 12 students return to school with as much in-class learning as possible, while staying safe.
Our planning puts your child's health and safety first, along with teachers, staff and families within the school community. Specific safety procedures will be in place for each part of your child's school day from the moment students board the school bus to when they arrive at and leave the school.
Restoring Safe Schools - Welcoming Our Students Back

News Release: September 2, 2020: Province Provides Restoring Safe Schools Information Package for Students, Parents and Educators
Restoring Safe Schools: September 2 - School Settings Practice Guidance and Protocols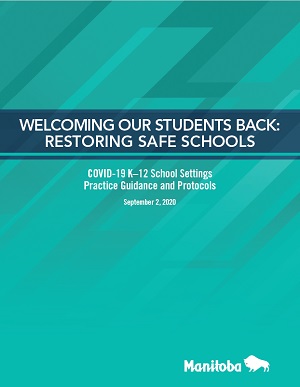 Restoring Safe Schools: September 2 - School Settings Practice Guidance and Protocols (pdf)
Restoring Safe Schools: September 2 - A Guide for Parents, Caregivers and Student
Restoring Safe Schools: September 2 - A Guide for Parents, Caregivers and Students (pdf)