Indigenous Reconciliation and Northern Relations

June 3, 2021 marks the second anniversary of the release of the Final Report of the National Inquiry into Missing and Murdered Indigenous Women and Girls. Manitoba, through the Gender-Based Violence Committee of Cabinet (GBVCC), is committed to taking coordinated steps to end gender-based violence.
In the below video, hear how members of the GBVCC are working through their departments and alongside Indigenous women, girls, 2SLGBTQQIA+ people, families, survivors, leadership and communities to take action and promote a future where Indigenous women and girls can thrive in a safe and secure.
MMIWG Commitment to Justice
Far too many Indigenous women, girls and 2SLGBTQQIA+ people in Canada become victims of violence. Although Indigenous women make up only four percent of Canada's female population, 16 percent of all women murdered in Canada between 1980 and 2012 were Indigenous. In 2017, 24 percent of female homicide victims in Canada were Indigenous women and girls.
Many other reports and studies
on violence toward Indigenous women in Canada have identified some root causes, including poverty, homelessness, racism, sexism, colonialism and the great harm caused by historic factors, such as the residential school system. 
Rates of domestic, family and stranger violence are extremely high. Indigenous women are more likely to be killed by acquaintances than are non-Indigenous women. They are seven times more likely to be targeted by serial killers. In the words of James Anaya, United Nations Special Rapporteur on the Rights of Indigenous Peoples, the rates of missing and murdered Indigenous women and girls are "epidemic". 
First Nations, Métis and Inuit families and survivors often refer to four general ways in which their experiences are rooted in colonialism:
historical, multigenerational and intergenerational trauma;

social and economic marginalization;
maintenance of the status quo and an institutional lack of will for change; and
continued disrespect for Indigenous women, girls and 2SLGBTQQIA+ people. 
2SLGBTQQIA+ refers to two-spirit, lesbian, gay, bisexual, transgender, queer, questioning, intersex or asexual individuals, while the + stands for other ways individuals may express their gender or sexuality.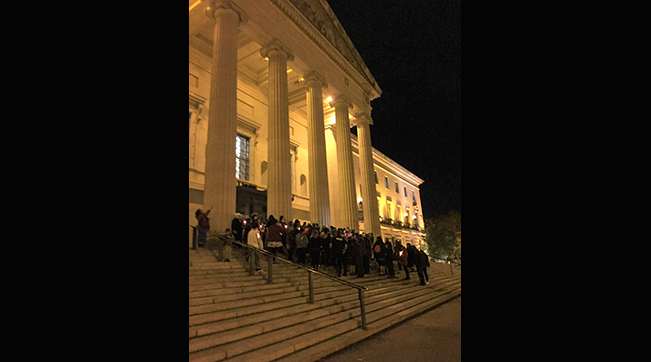 Manitoba MMIWG Awarness Day Vigil – October 4, 2018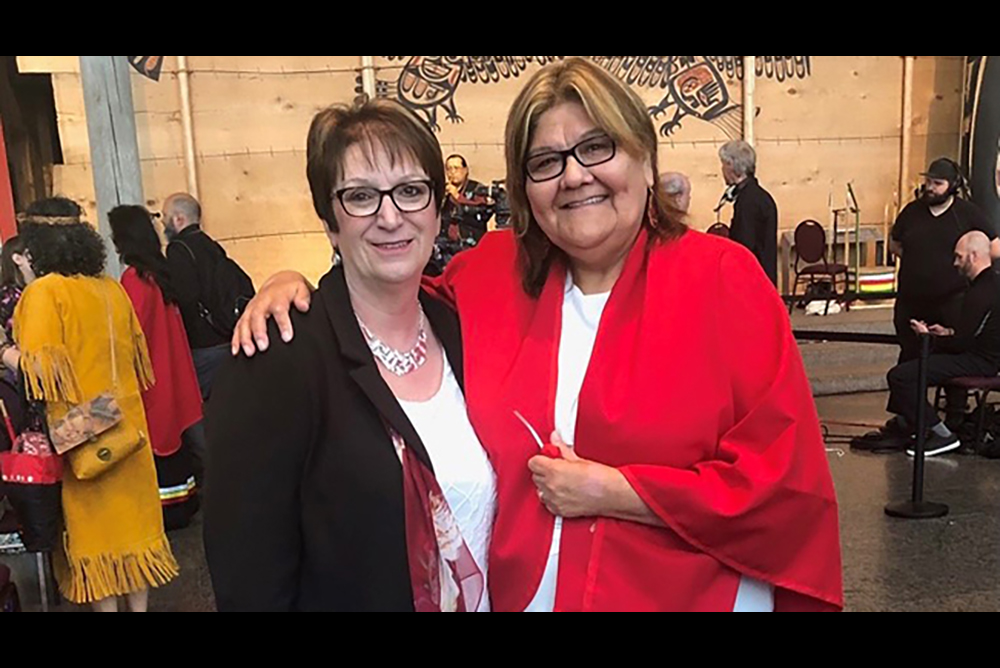 Minister Eileen Clarke with MMIWG Family Member Darlene Osborne from Norway House Cree Nation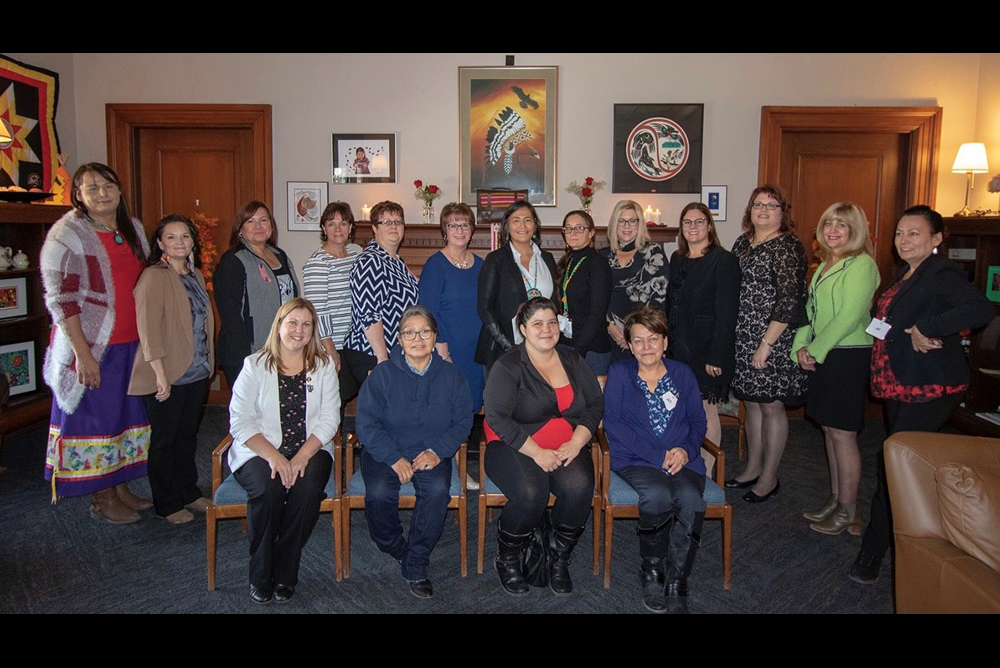 MMIWG National Inquiry Commissioner Michèle Audette visit to the Manitoba legislature – 2018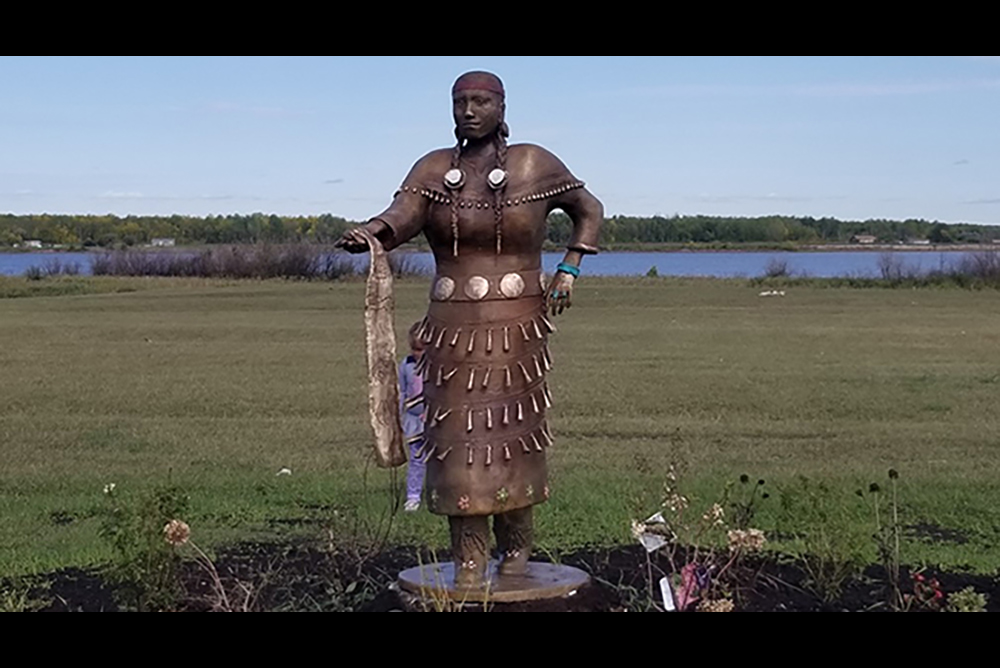 Kakigay-Pimitchy-Yoong Pimatizwin – Sagkeeng First Nation Manitoba- artist Wayne Stranger
Red lights lit up on the Legislature Building in honour of MMIWG on February 14th 2021 – the annual MMIWG march/walk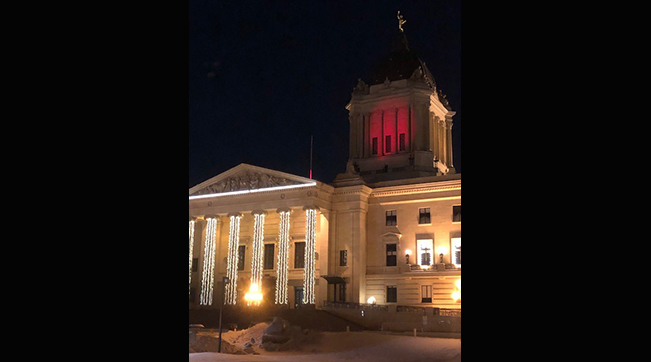 Red lights lit up on the Legislature Building in honour of MMIWG on February 14th 2021 – the annual MMIWG march/walk
Additional information concerning the
National Inquiry
,
Manitoba actions to address MMIWG
,
additional reports
,
provincial legislation
, and
other related Government of Manitoba websites
can be accessed through the sidebar or bottom menus, for browsers on desktop and mobile respectively.
Help
If you are in immediate danger, or feel unsafe, CALL 911.

If you or someone you know is not in immediate danger, but needs advice, please call the 24-hour domestic violence information and crisis line at 1-877-977-0007. The help line is available province-wide where callers can find out about their options and services available in their community. 
Need More Info?
Quick Links
Resources