Manitoba Indigenous Reconciliation
---
Welcome to Manitoba Indigenous Reconciliation
Manitoba Indigenous Reconciliation is focused on supporting healthy, safe and sustainable Indigenous communities.
Our goals include closing the gap in quality of life between Indigenous people and other Manitobans, particularly in the areas of education, health, housing, economic opportunities and employment.
We are also working to enhance food security for Indigenous people, and we are committed to fulfilling constitutional obligations and provincial responsibilities to achieve greater social justice and reconciliation.
We are doing these things by carrying on respectful and productive consultations, and actively listening to the concerns of Indigenous people across our province.  Our information gathering will allow us to address those concerns with responsible initiatives and well-considered programs.
Consulting and collaborating with other Manitoba government departments is an important part of accomplishing our goals.  In addition, we are working with all other levels of government, industry leaders and stakeholders in our communities to enlist their help in improving the outlook for Indigenous people in our province.
We look forward to continued and active involvement in working together with all Indigenous people to build stronger relationships and respectful partnerships that benefit all Manitobans.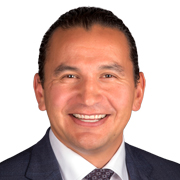 Need More Info?
Quick Links
Resources