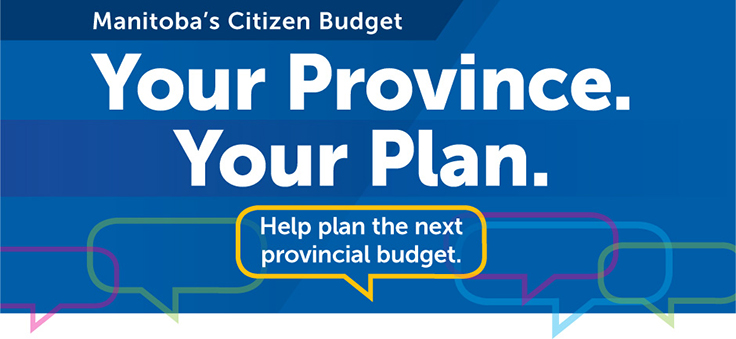 To help our government prepare its 2017 provincial budget, our government implemented the largest budget consultations in Manitoba history.
Our province faces significant challenges and the feedback and input received as part of these consultations has been important and needed as we address these challenges together.
Between September 28 and December 1st, there were almost 18,000 interactions with Manitobans. Input and ideas were received through five community meetings, written submissions to the finance minister's office, and online at an interactive and innovative budget website, YourProvinceYourPlan.ca.
Approximately, 340 attendees with up to 50 stakeholders at five community meetings across the province, two in Winnipeg, one in Brandon, Swan River, and Thompson.
Manitoba was the first province to feature an interactive online tool that allowed Manitobans to build their own provincial budget based on their priorities.
At the same time, they were able to see how those decisions impacted Manitoba's $890 million deficit. This tool allowed Manitobans to interact with the provincial budget and understand the challenges we face as we strive to fix our finances.
Almost 1,000 Manitobans built their own provincial budget.
Over 220 Manitobans provided advice and ideas in the areas of efficiency, regulatory reform, managing the province's expenditure growth, supporting economic growth and specifically private sector growth in Manitoba's northern economy.
Written Budget Submissions
Over 100 stakeholders and Manitobans chose to confidentially write or email the finance minister directly with their priorities.
The Summary Report of Pre-Budget Consultation