On the Path to Recovery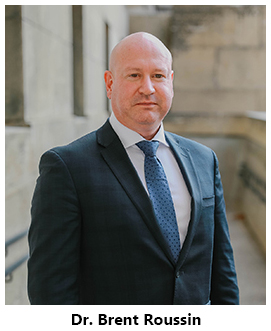 It is difficult to put into words how challenging these past two years have been for Manitobans. Despite the extreme difficulties that were faced, Manitobans continually stepped up to help limit transmission of COVID-19 and reduce the strain on the health care system by following public health advice, public health orders and by getting vaccinated. Because of those very efforts, we are seeing the steady decline of the effects of COVID-19 and are now able to return to a place where public health makes recommendations and not restrictions.
The arrival and significant wave of Omicron, combined with the high vaccination rate in Manitoba, is allowing us to take a different approach to COVID-19. Omicron is less severe compared with other variants and a significant proportion of Manitobans are protected against severe outcomes. This means we can alter our approach, away from strict measures to those of health recommendations. We are now past the point where widespread restrictions and enforcement are required.
The pandemic has caused so much harm to so many people in many different ways. We have seen many Manitobans who have lost their lives or lost loved ones. Others have suffered severe outcomes with long courses of recovery due to this virus. Many have had to mourn the loss of loved ones in dramatically different ways due to the restrictions that were necessary at the time. There have been many special occasions that have gone uncelebrated. Health care workers have fought exhaustion and trauma in an effort to serve Manitobans. There have been many businesses that have suffered significant losses, with some that have had to close their doors for the last time. So many Manitobans have had their mental health negatively affected by the pandemic and the restrictions. Manitobans have had to give up so much of what brings them joy over the last two years.
One of the most unfortunate effects of the pandemic has been the many divides that have been created in our society resulting from the impacts of the virus and the public health restrictions. We have witnessed these divides and dichotomies played out time and time again. We have seen the tragic impact of the virus in our personal care homes but have also heard of the impacts of protective measures such as visitor restrictions. I have received messages from exhausted health care providers to implement much tighter restrictions but I have also heard from many of their colleagues that the public health restrictions are causing significant harms. We have heard the cries of some Manitobans to implement strict lockdowns while also listening to many describe the damaging impact that restrictions were having on them. Finally, we have seen a tremendous divide caused by proof of vaccine and mask requirements that continues to persist.
We now need to move to a path of recovery. The largest barrier to beginning this path is not the epidemiology surrounding the virus but these divisions. It is very likely that COVID will be a part of our lives for years to come, so we cannot wait for it to be gone before we start our path to healing. The first step on this path could be as simple as acknowledging that all Manitobans have endured very difficult times during the past two years. We may not all agree on what was the best approach to take during the pandemic, we may not all agree on the timing of the loosening of restrictions - but we should all be able to agree that this pandemic has had significant, negative effects on essentially all Manitobans.
This is now a critical period of transition in Manitoba. We are moving from a wave of Omicron toward healing and much-needed kindness and understanding. With proof of vaccine requirements lifted, many businesses are deciding whether to continue to require this or not. No matter what our own opinions are on this, it is clear these businesses have gone through many struggles over the past two years and are now also trying to navigate this challenging transition stage of the pandemic in a way that works best for themselves and their customers. With mask mandates now lifted, some people will choose to continue wearing masks and others will not. Whether you feel that an individual should or should not be wearing a mask, don't let this discourage you from understanding that they have likely also had many struggles over the past two years.
During this transition phase, let's remember to show respect and compassion to others.
The past two years have brought tremendously negative impacts on individuals, families, communities, businesses and our province as a whole. Many of the effects of COVID-19 will be felt for years to come. We are now on a path to recovery. We cannot block that path by perpetuating the many divides created by the pandemic.
We have been through so much together and now we must navigate this transitional period together. Let's be patient with each other as we all begin to assess our own levels of risk tolerance and decide what is right for us and our families. We can support each other as we move forward through periods of uncertainty. Now is the time for understanding and compassion.
Dr. Brent Roussin
Manitoba's chief provincial public health officer

@roussin_brent