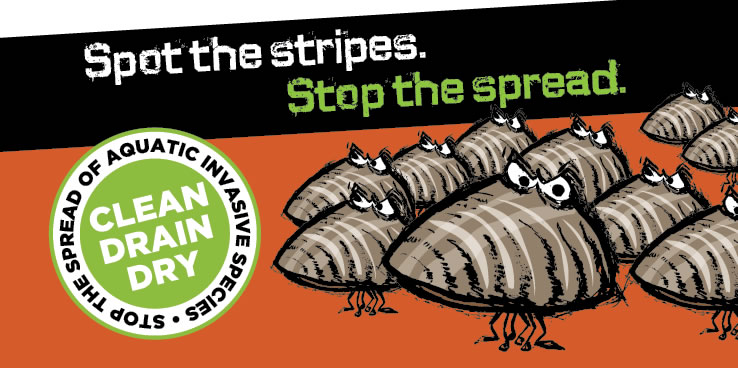 Singush Lake
Watercraft access is restricted on Singush Lake due to the potential presence of zebra mussels. Restricting access will help contain the spread of these invasive species, if their presence is confirmed.
Visitors
Until results are conclusive, all visitors to Singush Lake are prohibited from launching any watercraft, including:
motor boats
canoes
sailboats
personal watercraft (ex: Jet SkiŽ)
Or any equipment designed to transport a person on water
Visitors and campers may fish from shore or off the dock.
Cottage Owners
Singush Lake cottagers were issued control orders allowing them to launch their watercraft in the lake, but with the restriction that their watercraft cannot be used in any other Manitoba water body.  
The decision to restrict watercraft access was made because a suspect zebra mussel was found on a substrate sampler.  Because the sample was very small, dry and damaged, experts could not definitively identify the specimen as a zebra mussel.
The sample was sent to Fisheries and Oceans Canada. While the DNA analysis came back as positive, the sample remains suspect because there is always a possibility it may have been contaminated during the lab procedures.
Zebra mussels spread rapidly. Therefore, the Manitoba government will continue to closely monitor Singush Lake.
Singush Lake is located in the southeastern area of Duck Mountain Provincial Park, approximately 68 kilometres northwest of Dauphin.  This is the first potential detection of zebra mussels in Manitoba's Parkland region.