Historic Resources Branch
Railway Stations
A 1987 study of railway stations in Manitoba, from the early 1880s to the 1950s, focusing on the main developments affecting the evolution of this essential building type.
The original version of this study also features an inventory of 128 station buildings. That study is available in many public libraries.
The study is presented in the following formats:
Railway Stations of Manitoba (Complete Study; 47 pages; PDF)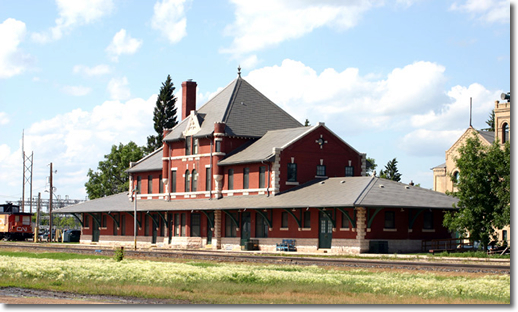 Dauphin CN Station
Dauphin's Canadian National station (1912) is an excellent example of a
grand design used at an important divisional point.
The station is a Provincial Heritage Site.