Historic Resources Branch
Manitoba Municipal Heritage Site No. 344

Holland Emmanuel Historical Church
144 Bar Street
Holland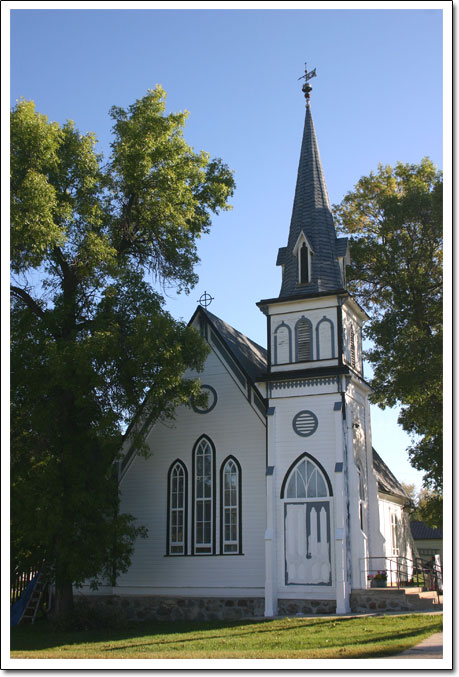 Designation Date: June 10, 2009
Designation Authority: Victoria (R.M.)
Present Owner: Holland Emmanuel Friends, Inc

Holland Emmanuel Historical Church is valued as an extremely well-preserved example of a Gothic-revival style church designed by Andrew Maxwell in 1894, dating from Manitoba's Settlement period. It is one of the best preserved of a number of striking Gothic Revival churches built in wood in Manitoba in the late-1880s and 1890s. Like many churches of its era, its plan and massing - with an articulated chancel raised several steps above the nave, and a south porch - as well as its Gothic Revival style are based on the ideas propounded by the Ecclesiological Society in England, whose journal, The Ecclesiologist, had a profound and long-lasting effect on the design of Anglican parish churches. Holland Emmanuel Church is a lovely building with an exceptionally high degree of physical integrity, with nearly every historic feature intact and in fine condition. Although it was deconsecrated in 2007, it remains a much-valued local site.

Source: R.M. of Victoria By-Law No. 1309/2008, 10 June 2009.