Historic Resources Branch
Manitoba Municipal Heritage Site No. 354

Canadian National Railway Station
SE 31-26-7 WPM
Moosehorn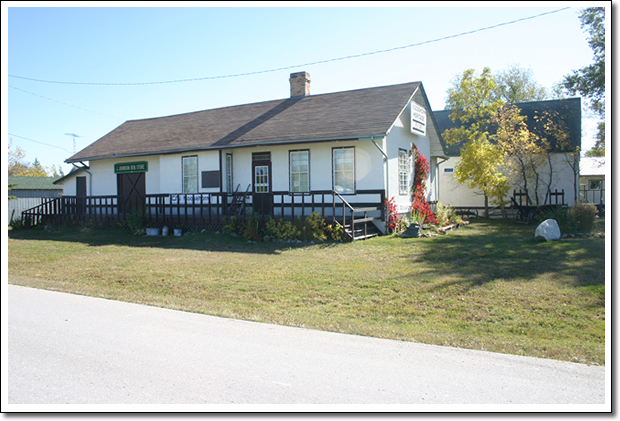 Designation Date: July 22, 2010
Designation Authority: Grahamdale (R.M.)
Present Owner: Grahamdale (R.M.)

The Canadian National Railway Station is valued as the last remaining physical evidence of the importance of the railway in Moosehorn's history, even the tracks having been removed. The railway played a major role in the early development of the area, starting when early settlers walked in on the incomplete rail bed from the last stop in Oak Point to select homesteads in Moosehorn, and only fading when road traffic began replacing the railways in the 1960s. Its picturesque qualities also make it a local landmark. The building is a Canadian Northern 4th class station, and was constructed in 1918 of rough lumber sawn a nearby lumber camp and hauled to the site on horse-drawn sleighs. Moved to the museum property in 1982 after a petition and fundraising drive to save it, the building retains much of its original exterior appearance, with the interior room layout surviving as it did when the station was in regular use. It is now in use as a museum.