Historic Resources Branch
Manitoba Municipal Heritage Site No. 355

Masonic Hall
SE 31-26-7 WPM
Moosehorn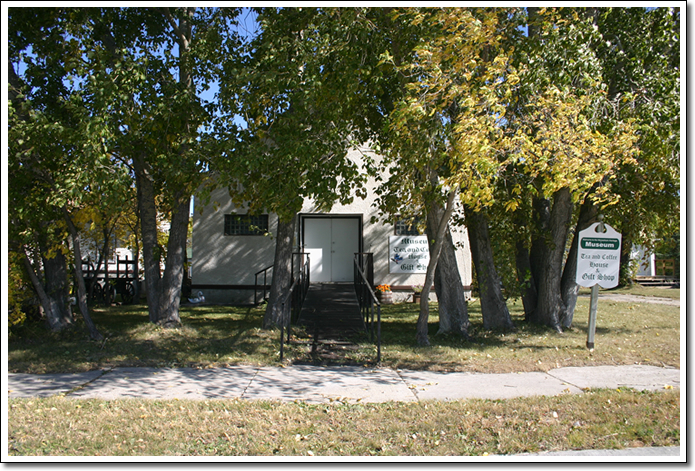 Designation Date: July 22, 2010
Designation Authority: Grahamdale (R.M.)
Present Owner: Grahamdale (R.M.)

The Masonic Hall is a notable gathering place for community members and visitors and is also the home of the Moosehorn Heritage Museum. Originally the Manitouwapa Lodge No. 156 AF and AM, it was built in 1956-57 by local members of the Masonic Lodge, who donated their time and probably also many of the necessary materials. The local group had received its charter in 1940, and both the men's and women's group (the Order of the Eastern Star) met monthly in this building once it was built. Originally standing three blocks away and moved to the museum property in 1982, the building retains much of its original exterior appearance and the stage area in the interior.