Historic Resources Branch
Manitoba Municipal Heritage Site No. 363

Zion Calvin United Church
NW 8-3-7 WPM
Darlingford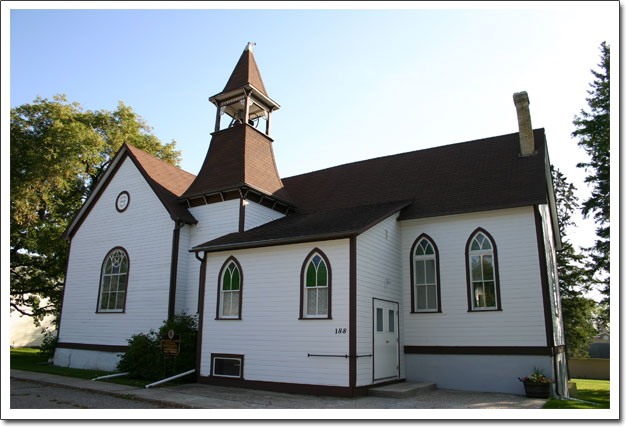 Designation Date: March 28, 2011
Designation Authority: Pembina (R.M.)
Present Owner: United Church of Canada

Zion Calvin United Church (1908) is a well-preserved example of the type of simple wood-frame Gothic Revival church that served growing Manitoba communities as they made their transition from pioneer settlements to established communities. Basically L-shaped in plan, it has a fine bell tower that is a landmark in its small community. Like nearly every Presbyterian church built in rural Manitoba during the early years after the arrival of the railway, it was almost certainly built with the assistance of the Church and Manse Building Fund, established in 1883 by the Reverend James Robertson to bring "visibility and permanence" to the Presbyterian Church in western Canada. The church has a high degree of exterior physical integrity, and many intact interior features.