Historic Resources Branch
Manitoba Municipal Heritage Site No. 370

Maryville Cottage
12 – 6th Avenue
Gimli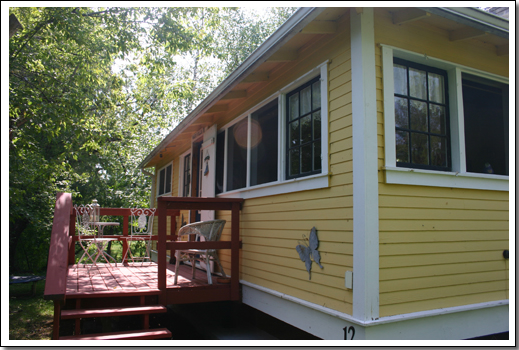 Designation Date: February 29, 2012
Designation Authority: Gimli (R.M.)
Present Owner: Private Owned

Maryville is valued primarily as a well-preserved example of the type of summer cottage or cabin typically built in the Gimli area in the first half of the 20th century. Unlike many such buildings, it has not been insulated for four-season use, and its frame structure remains visible on the interior. Like most such buildings, its window openings were originally screened, and could be shut against the weather with wooden shutters; like most such buildings, many of the openings were glazed decades ago. The cottage has a high degree of interior and exterior physical integrity, and retains its original doors, hardware, windows and shutters.