Historic Resources Branch
Manitoba Municipal Heritage Site No. 373

Breadalbane Presbyterian Church
NW 12-11-25 WPM
Lenore area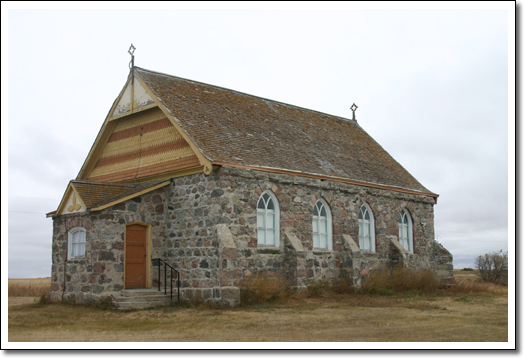 Designation Date: August 14, 2012
Designation Authority: Woodworth (R.M.)
Present Owner: Wallace-Woodworth (R.M.)

Breadalbane Presbyterian Church is an outstanding and well-preserved example of the kind of small rural church built in the Establishment period as the railway attracted new pioneers westward, and a rare surviving example in stone. Its excellent craftsmanship is a testament to the competence of its largely-Scottish congregation, who built it from local granite fieldstone under the direction of C.B. Murphy after their original 1889 frame church was destroyed by a tornado. It has a high degree of interior and exterior physical integrity, and retains its original interior fittings and its doors, hardware, windows and shutters.