Historic Resources Branch
Manitoba Municipal Heritage Site No. 374

Rockwood Registry Office
283 – 2nd Avenue North
Stonewall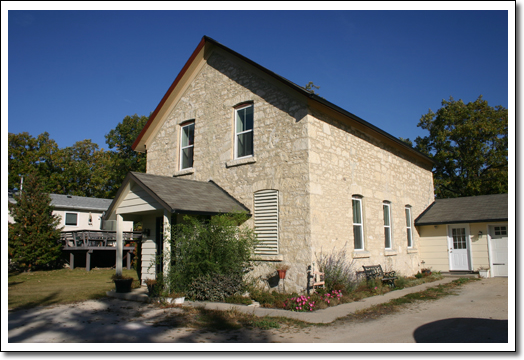 Designation Date: October 17, 2012
Designation Authority: Stonewall (Town)
Present Owner: Privately Owned

The first municipal building in the R.M. of Rockwood, the Rockwood Registry Office is also valued as a fine example of the kind of craftsmanship that gave the Town of Stonewall its name, and for its history from 1914 to 1939, when it was a central hub of the community as a passenger station for the trolley line into Winnipeg, operated by the Winnipeg, Selkirk and Lake Winnipeg Railway Company. It is now a private residence and the stone structure substantially retains its exterior appearance.