Historic Resources Branch
Manitoba Municipal Heritage Site No. 378

Austin Elevator
SW 17-11-11 WPM
Austin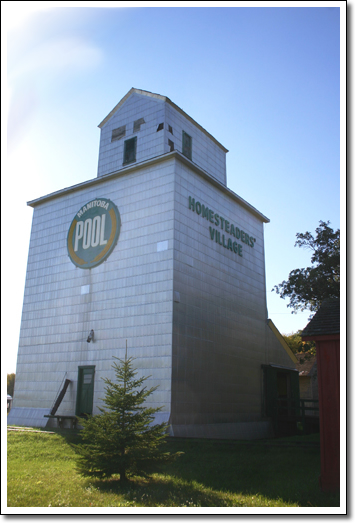 Designation Date: April 12, 2013
Designation Authority: North Norfolk (R.M.)
Present Owner: Manitoba Agricultural Museum

The Austin Elevator is a rare surviving remnant of the once-common practice of flour milling companies to own and operate their own line of grain elevators in order to ensure themselves a steady supply of high-quality grain. Built for Western Canada Flour Mills, it was operated by that company until the late-1930s, when it was purchased by Manitoba Pool and used as an annex until 1975. The elevator is also a valuable example of an early elevator design from before the familiar full-width clerestory became ubiquitous. This original form is actually the result of a rebuilding project by the Manitoba Agricultural Museum.