Historic Resources Branch
Manitoba Municipal Heritage Site No. 384
Leander Lawlor House
Earl Street
Kenton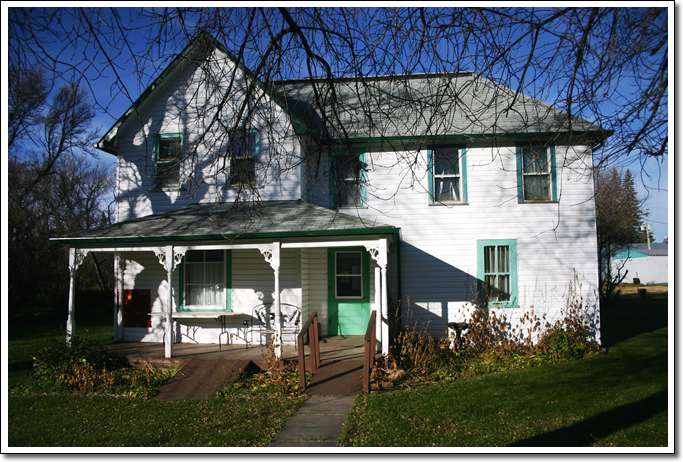 Designation Date: August 13, 2014
Designation Authority: Woodworth (R.M.)
Present Owner: Woodworth Millennium Museum Inc.
The Leander Lawlor House (now Woodworth Millennium Museum) is one of the few well-preserved buildings remaining from the village's Establishment-era history, when Kenton was one of three business centres in the Rural Municipality of Woodworth after the Canadian Pacific Railway built a branch line through the district in 1901. The original owner, Leander Lawlor, was a longstanding Kenton businessman and built many local residential and commercial buildings between 1904 and 1917. For his own house, Mr Lawlor constructed a large and impressive building, distinguished with a fine verandah. The six modest bedrooms in the second storey, which has a fairly good level of physical integrity, help tell the story of its time as a boarding house. This type of housing was important to the development of early-twentieth century prairie towns, where a boarding house provided a temporary or longer-term residence for those newly-arrived or in transition. Single men often found homes for years in such residences, which provided meals and social contact as well as a bed. Today, the house is valued as the site of a community museum.