Information for Businesses
On this page:
---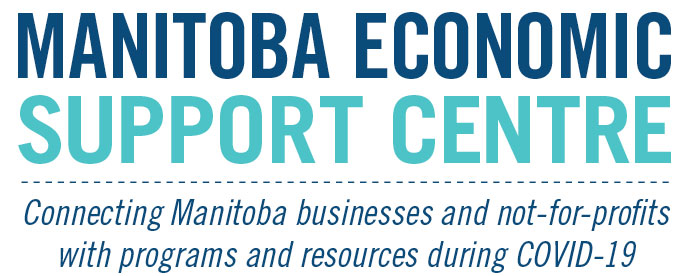 Many businesses and not-for-profits in Manitoba are facing significant challenges due to COVID-19. If you're one of them, the Manitoba Economic Support Centre is here for you.
Call us to learn more about provincial and federal support programs like wage subsidies, loans, rent assistance, hiring students and the new Manitoba Gap Protection Program.
Dial 1-888-805-7554 today to speak with a service representative at the Manitoba Economic Support Centre.
You may be eligible for the following:
Provincial Support Programs
Commercial Rent Assist Support: To enhance federal rent assist program with funding for commercial operations in Manitoba
Federal Support Programs
10% Wage Subsidy: A 3 month measure to allow eligible employers to reduce the amount of payroll deductions to be remitted to CRA
75% Wage Subsidy: For eligible employers for up to 12 weeks, retroactive to March 15, 2020
$40,000 Interest-free Loan: To help small business and organizations cover their operating costs during a period when revenues have been reduced
Learn more about these Federal Programs.
---
Manufacture or Supply for Manitoba
Donate to Shared Health
As Shared Health continues with preparations to ensure Manitoba can meet the needs of our patients and to ensure appropriate protection from COVID-19 is available to health care workers, donations of supplies are welcome and greatly appreciated. For a list of supplies that can be donated, visit sharedhealthmb.ca/covid19/supply-donations.
---
Ensure Safe, Healthy Workplaces