Annual Report
This Annual Report is organized in accordance with the appropriation structure for Manitoba Health. The report includes information at the main and sub-appropriation levels relating to the Department's objectives, and actual results achieved. Financial performance information is provided with expenditure and revenue variance explanations.
This report is available for download as a PDF

file.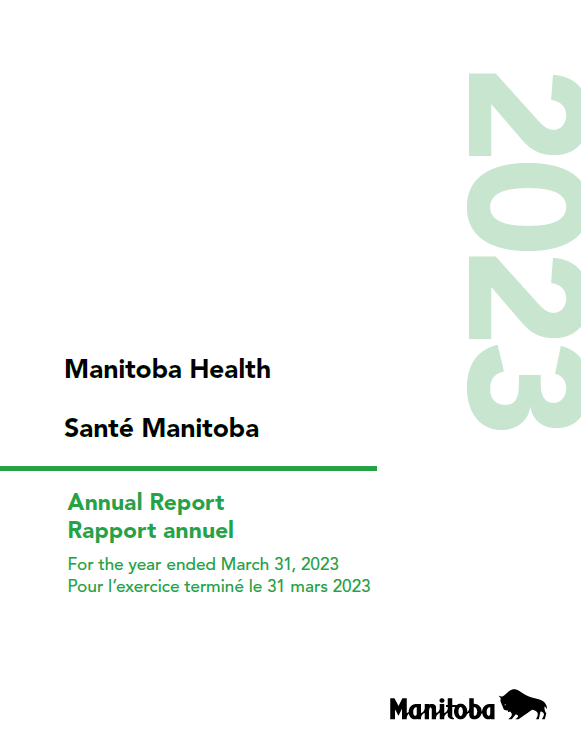 This publication is available in alternate formats upon request.
For alternate format requests, please contact the Department Access Coordinator:
Manitoba Health
Disability Access Coordinator
300 Carlton Street
Winnipeg MB R3B 3M9 
Phone: 204-788-6659
E-mail:  department.services@gov.mb.ca
Previous Reports:
To review print versions of previous reports, please visit the Legislative Library of Manitoba:
100-200 Vaughan St.
Winnipeg MB R3C 1T5
Phone: 204-945-4330
Email: legislative_library@gov.mb.ca