Emergency Departments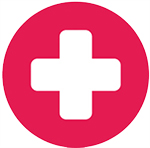 Data in this chart shows the emergency department/urgent care centre 50th percentile wait time for a patient's first assessment by a healthcare provider. This data shows the maximum amount of time that five out of 10 (50 per cent) of emergency department and urgent care centre patients waited between the earliest of registration or triage and the beginning of treatment by a physician, physician assistant or nurse practitioner. This measure is reported in hours.
NOTE: This Manitoba data matches the definition used by the Canadian Institute for Health Information.
The Manitoba data shows median wait time and not a 90th percentile (the wait time for nine out of 10 patients). This was to make sure it was comparable to other measures on this page.
In addition, this data is different from data publicly reported by the Winnipeg Regional Health Authority.
The Winnipeg Regional Health Authority uses a measure called "wait to be seen". The Winnipeg data is calculated for all individuals registered in an emergency department/urgent care centre, even if they did not see a provider.
The Manitoba data on this page leaves out these cases from wait times calculations and only reports wait times for patients who saw a provider.
This is to ensure the data shows a wait time for someone who was assessed by a health care provider.
Data Information:
This data includes admitted and non-admitted patients. It does not include patients who left without being seen or left against medical advice after initial assessment. The Manitoba data includes information from all Winnipeg Regional Health Authority (WRHA) emergency department or urgent care centre sites, as well as Brandon and Selkirk emergency department data.
A lower number is better, as it shows a shorter wait time for a typical emergency department/urgent care centre patient to see a provider.
Volume:
The number of patients registered in an ED or UCC.
For more information on CIHI statistics, visit: http://waittimes.cihi.ca/.