Residential Tenancies Branch


Why did we write this guidebook?
Who did we write this guidebook for?
How was this guidebook developed?
What information is in this guidebook?
How is this guidebook organized?
How will this guidebook be updated?
This guidebook was written to outline, as clearly as possible, branch policies and procedures for staff, landlords and tenants. It's a practical tool, and the foundation on which sound decisions are made. It takes the guesswork and duplication out of efforts, and helps to make our service more efficient and effective.
» For new and existing Residential Tenancies Branch staff . . .
This guidebook is used as part of an overall training program. It is also a quick and up-to-date reference for experienced staff.

» For a landlord or tenant . . . who may have questions about the law, about security deposits, rent increases and fees for subletting. It's also for landlords and tenants who might need information on their rights and responsibilities, on mediation, hearings and how to prepare for both.
This guidebook was developed and written by staff members with different responsibilities, skills and levels of experience. Landlord and tenant representatives also reviewed and commented on drafts.
This guidebook has guidelines for dealing with different situations, sets out the policies or rules of how the branch operates, and describes how things are done.
For example, it has information on:

» claims for compensation
» hearings
» landlord and tenant responsibilities
» mediation
» non-payment of utilities
» notices of termination
» orders of possession
» privacy
» recovery of filing fees, costs and interest
» rent regulation
» repairs
» security deposits
» tenancy agreements
We have used plain language to make this information easier to understand. Words or expressions used in this guidebook may be different from the wording in the Act and regulations. If there is a question about the correct approach or interpretation, the Act is used, not the guidebook.
We know that uncommon situations, questions and issues will come up from time to time that are outside the scope of this guidebook.
The key responsibilities of the Residential Tenancies Branch have been organized into major sections. Each section covers certain parts of the Residential Tenancies Act and each section is numbered.
For example: Section 2 deals with Tenancy Agreements and Section 10 is all about Security Deposits. If you need information on Repairs, go to Section 4.

The pages are numbered in order within each section.
For example: Section 4 is Repairs and Maintaining the Appearance of a Rental Unit begins on page 4 - 16.
Information in the subsections has been written and organized so that it is easy to find, read, understand and use. It is "as long as necessary, but as short as possible".
When referencing legislation, "section" is abbreviated as "s".
Each subsection includes an explanation of the policies and procedures.
The brief overview of a subsection procedure is set apart by a bold line.
You can easily spot the policies, because they are in a box.
The brief overview of a subsection procedure is set apart by a bold line.


---
Detailed procedure steps are set out with an arrow. For example: Steps6
Important deadlines are in italics.
Examples are bolded.
"Tenant" and "landlord" are used throughout the guidebook. Landlord and tenant can mean either a male or female. The plural pronoun or possessive is occasionally used for sake of readability and, to avoid repeating he or she, his or her, him or her, or his or hers. For example: a tenant may give one rental payment period notice to move out, once they have been accepted into a personal care home.
This guidebook also has:
» a table of contents; an index;
» a role and mission statement;
» links to the Act and the regulations;
» links to facts sheets.
Residential Tenancies Branch staff will review and revise the guidebook as necessary. Changes will be highlighted with yellow highlighting.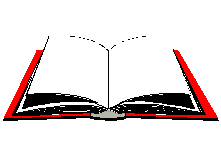 A rental marketplace which serves tenants and landlords fairly.
We give information to tenants and landlords and offer educational opportunities in order to help them solve rental problems and make well-informed, responsible decisions. We help settle disagreements between tenants and landlord with investigation, mediation, information, orders and adjudication.
■ Responsibility
Guided by The Residential Tenancies Act, we respond to the needs and interests of both landlords and tenants in a balanced, efficient and effective way.


■ Integrity
Our activities are based on a foundation of integrity and justice.
■ Excellence
Excellence must characterize our activities in working with landlords, tenants, staff and the community.
■ Development
We are committed to developing, reinforcing and recognizing the skills of all staff, landlords and tenants, and in acknowledging their contributions.



» Residential Tenancies Branch
1700 - 155 Carlton Street
Winnipeg, Manitoba R3C 3H8
Telephone: 204-945-2476
Toll Free: 1-800-782-8403
FAX: 204-945-6273
email: rtb@gov.mb.ca

» Residential Tenancies Branch
143 - 340 9th Street
Brandon, Manitoba R7A 6C2
Telephone: 204-726-6230
Toll Free: 1-800-656-8481
FAX: 204-726-6589
email: rtbbrandon@gov.mb.ca

» Residential Tenancies Branch
113 - 59 Elizabeth Road
Thompson, Manitoba R8N 1X4
Telephone: 204-677-6496
Toll Free: 1-800-229-0639
FAX: 204-677-6415
email: rtbthompson@gov.mb.ca

» Residential Tenancies Commission
1650 - 155 Carlton St,
Winnipeg, Manitoba R3C 3H8
Telephone: 204-945-2028
Toll Free: 1-800-782-8403
FAX: 204-945-5453
Email: rtc@gov.mb.ca
---

Return to the Guidebook Table of Contents
The contents of this page are subject to this standard warning note