Historic Resources Branch
Manitoba Heritage Council Commemorative Plaques
Seven Oaks House Museum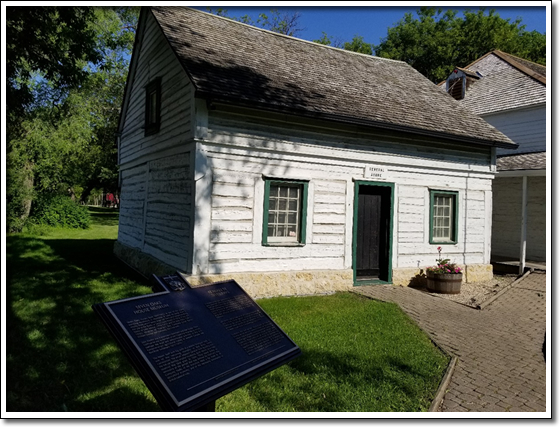 Seven Oaks House, built 1851-1853, is one of the oldest surviving residences in Manitoba. It takes its name from a nearby creek where seven large oak trees once stood, marking the site of the Battle of Seven Oaks fought in 1816. It was the home of John Inkster (1799-1874) and his wife Mary (1805-1892), daughter of Hudson's Bay Company Chief Factor William Sinclair and Nahoway, his Cree wife.
John Inkster was a prominent merchant and free trader. From 1857-68 he was a member of the Council of Assiniboia, which oversaw the legal and administrative activities of this first European-origin agricultural colony in western Canada, the Red River Settlement (1812-1870).
The house, built with log walls in a stately Georgian style, is one of few remaining examples of Red river frame construction. The small, adjacent General Store building was the Inkster family's original residence, built shortly after they received this land grant in 1835. They stand today as reminders of the period that was defined by Hudson's Bay Company trade, of the transition from a fur trade to an agricultural economy, and of the increasing dominance of British colonial rule.