Historic Resources Branch
Manitoba Heritage Council Commemorative Plaques
Peter Fidler (1769-1822)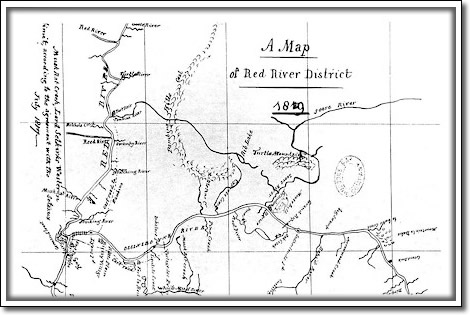 Born in England, Peter Fidler came to Canada in 1788 as a labourer for the Hudson's Bay Company. He soon acquired surveying experience and during the next thirty years journeyed throughout the Northwest, exploring and mapping previously unrecorded trade routes, including the 2575 kilometre route from York Factory to Lake Athabasca and Great Slave Lake.
As trader, he was selected to lead the Hudson's Bay Company campaign against opposition posts in the Athabasca and Saskatchewan districts during the height of the fur trade rivalry. Fidler is also credited with the first discovery of coal in Western Canada, near Drumheller. After 1812 he served as guide and benefactor to the Selkirk settlers.
Fidler was retired by the Hudson's Bay Company in 1821. A year later he died at Fort Dauphin, leaving a rich legacy of journals, maps, notebooks and meteorological charts.