Historic Resources Branch
Manitoba Heritage Council Commemorative Plaques
Fort des Pinettes - Pine Fort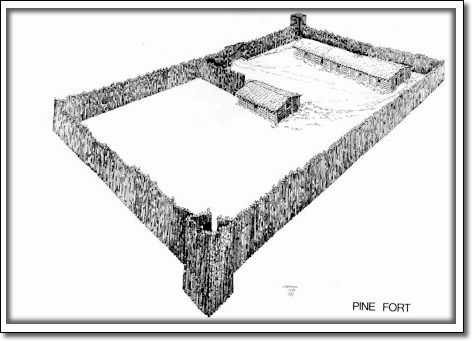 A base for independent Montreal traders from 1768–1781, Pine Fort was re-established in this vicinity by the North West Company on two subsequent occasions, 1785–1794 and 1807–1811.
Situated on the trade route along the Assiniboine River where the route branches southward to the Missouri, Pine Fort was strategically located for securing furs from the Cree, Ojibway and Assiniboine as well as buffalo robes, horses, and corn from the Mandans. As a North West Company post, it also developed into a pemmican and trade goods depot supplying posts in the Assiniboine and Souris valleys.
Competition with the Hudson's Bay Company and disruption of Native trade alliances led to declining trade and forced the abandonment of Pine Fort on all three occasions.