Historic Resources Branch
Manitoba Heritage Council Commemorative Plaques
Marc-Amable Girard (1822-1892)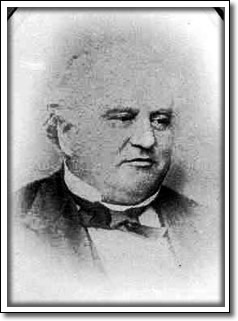 Girard arrived in Manitoba from Quebec in 1870. He practised briefly as a Notary but soon entered politics. Elected by acclamation from St. Boniface, he served as Provincial Treasurer from 1871-1872 and helped draft the Constitution of Manitoba.
From July to December 1874 he was the first Premier of Manitoba chosen according to the principle of ministerial responsibility. From 1879-1883 he was Provincial Secretary and Minister of Agriculture under Premier John Norquay.
Appointed to the Senate of Canada in 1871, he later was Chairman of the Senate Committee that recommended the Canadian Pacific Railway pass through Winnipeg. Girard's moderation and conciliatory approach attempted to realize the cultural duality of Manitoba in its early years.