Historic Resources Branch
Manitoba Heritage Council Commemorative Plaques
Thomas Greenway (1838-1908)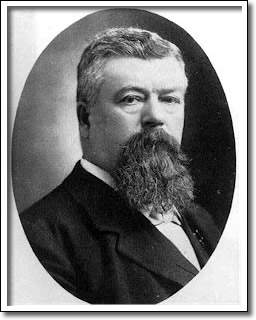 Politician, merchant, land speculator, farmer, founder of Crystal City, Greenway was born in England in 1838 and was raised and educated in Canada West (Ontario). He was Member of Parliament for Huron South from 1875 to 1878.
Greenway was first elected to the Manitoba Legislature in 1879, led the Liberal party from 1885 and was Premier from 1888 to 1900. His ministry advocated "provincial rights", ended Federal disallowance of Manitoba railway charters, promoted railway building and settlement and precipitated the Manitoba School Question resulting in the Laurier-Greenway Compromise of 1896.
Greenway returned to the House of Commons in 1904, representing Lisgar until appointed to the Railway Commission shortly before his death in 1908.